Staycations – a vital lifeline for the tourism industry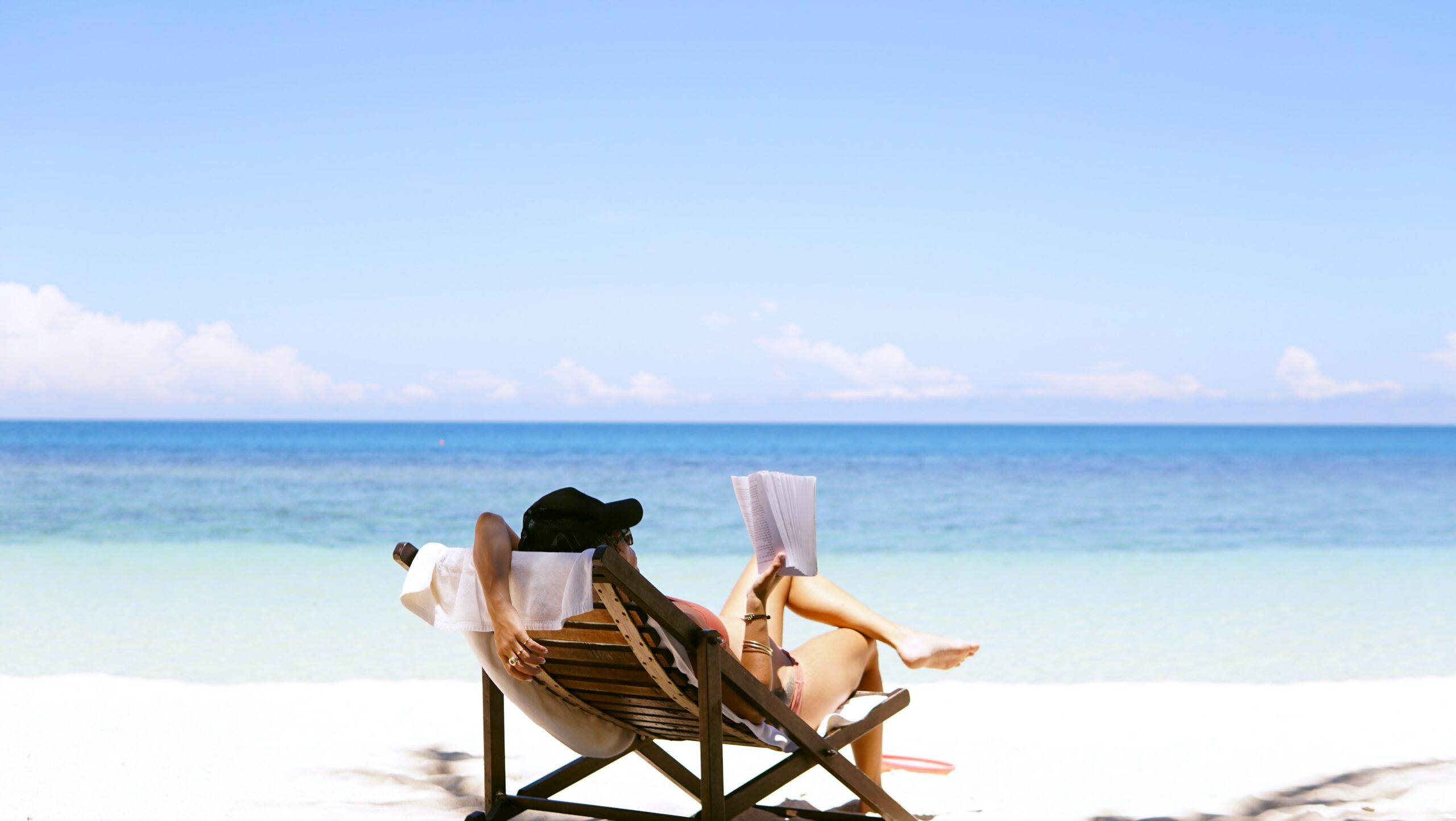 Covid-19 hit the travel industry hard.
Thousands of hotels, activity providers and tour operators across the world have suspended their operations. Many travel related companies are considering to stay closed throughout the 2020 summer season, while many more face the unfortunate possibility of permanently going out of business.
Travel as we know it has ceased to exist, or has it?
Enter Staycations
The "Staycation" is a travel trend that has been lurking in the background of tourism for some time now.
It sounds weird, we know. The word is a neologism deriving from the words "stay" and "vacation". It refers to a holiday that someone spends in their own country or at home rather than traveling somewhere else.
In this article we will focus on the first element of the term, that is, a holiday that someone spends in their own country.
But, let's go back for a moment and explain why this fad is going to be of huge importance in the following months.
The current situation
Due to the continuing spread of COVID-19, we can't expect to see significant increases in international tourism any time soon. This might seem to be a disastrous scenario for most hoteliers and activity providers but as we said, there is always light at the end of the tunnel, you just have to wait for it.
This summer, travel professionals will have to focus on the resource they will have in abundance, domestic tourism.
Do you see now where the peculiar neologism fits in?
Staycation is an innovative word for describing traveling inside one's own country.
It started as a mini-vacation that anyone could take to turn a weekend into a holiday. It was perfect for travelers who wanted to avoid costly flights and rediscover the hidden gems of their country. And now it's on its way to becoming the new mainstream.
For some travelers, like Greeks, Italians, and Spanish this has always been the case. Living in some of the most vacation-worthy locations in the world, most of these voyagers tend to stay and travel in their own countries for summer.
For others, this is now the only option. The economic and regulatory circumstances imposed by COVID-19 make it impossible to travel abroad.
And of course, some just want to avoid time-consuming airport health checks and general Covid-19 stress that is still intertwined with traveling internationally.
Let's see some of the reasons that staycations can be highly appealing to a traveler. These points can offer valuable insights to the marketing team of a hotel as it can use them to entice local tourists.
The pros of staycations for travelers
1). Safe and easy to plan.
Travelers can now avoid some of the most frustrating hassles associated with traveling abroad.
Booking airline tickets, currency exchange, and the worst of all, waiting at the luggage control lines.
Many travelers will be more than happy to realize they can enjoy a vacation without having to deal with all the above.
As Nick Wyatt, Head of R&A, Travel & Tourism at Global Data put it:
"People will still want to go on holiday – they do not want to give up their holidays altogether. However, they are going to start to revert to 'safety first'. They're going to say 'where am I comfortable taking my family? Where do I feel it is safe?' There is a very good chance that they might actually land on their own country as the answer to that question.
"Staycations are likely to make travelers feel more comfortable as they are familiar with the location, they can potentially avoid flying, and they know the health service and health structure, as well as other benefits of staying within your own country such as reduced travel time and no language barrier."
So, use this to your advantage. Showcase all the mundane aspects they can finally avoid and draw their attention to the equally amazing and safe time they can still have.
2). Eco-friendly
This year in particular, more and more people will choose to drive to close-by destinations for their holidays (or take a ferry, if they live in an island country like Greece).
One of the greatest advantages of flight-free traveling is the much lower carbon footprint that someone generates on their journey. This can act as a great marketing standpoint to attract eco-conscious travelers.
More and more people are choosing greener ways to travel. Ecotourism is transforming from a mere travel trend to a new standard. Staycations perfectly align with it, making them a perfect getaway option that is easier to plan and much more eco-friendly.
3). Solidarity – It promotes and reinforces the local economy
If there is one thing we can learn from the impact of COVID-19 is that helping each other is necessary for our prosperity and survival.
Hundreds of hotels and travel businesses are on the brink of shutting down their operations. So, now more than ever it's important to support local tourism initiatives and reinforce our local economies.
By choosing domestic travel, travelers are promoting solidarity within their country and help their economy rebound.
4). Cheaper, year-round holidays
Due to the economic impact of COVID-19, lots of guests will be budget conscious this year.
The lack of plane tickets alone can lead to a considerable drop in the holiday budget.
So, local tourism will be a perfect alternative for holidays as it is more affordable but can offer the same pleasure and happiness.
Staycations done creatively could lead to increasing all year weekend tourism and loyalty towards your travel business.
---
So we've looked at some of the benefits that travelers can enjoy by choosing staycations, all of which can be used in the promotion endeavors of a hotel, to highlight the amazing time a traveler can still have.
Let's now dive a little deeper and see some practical ways to create a novel, memorable staycation for your guests.
How can hotels utilize staycations and differentiate themselves?
Staying at a hotel is not about the room anymore, it's about the overall experience.
It can play a crucial role in making a staycation memorable for the traveler.
With the right tools, ideas, and collaborations a hotel can create and manage a guest's itinerary from start to finish and amaze him along the way.
1) Rediscovering one's country
For many, traveling is about visiting exotic places, experiencing new cultures, and tasting new culinary delights. Traveling to one's own country might sound boring or banal, but this perception is far from the truth.
Who can say they've done everything their city/country has to offer? Remote picturesque villages, breath-taking landscapes, and one-of-a-kind traditional dishes can all be just an hour's drive from someone's city.
With this in mind, this summer it's important that hoteliers offer experiences that make local travelers rediscover their country and see things anew.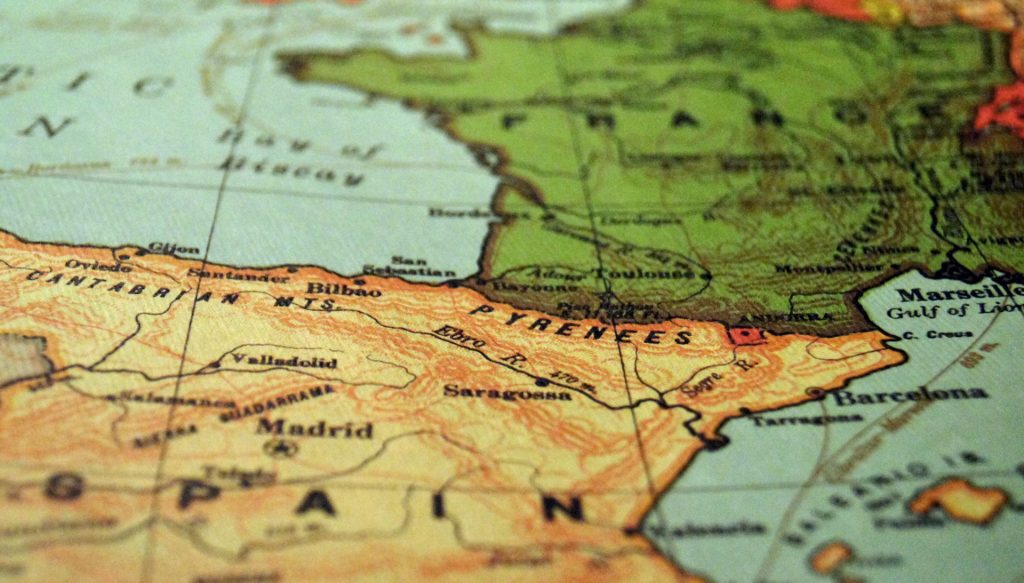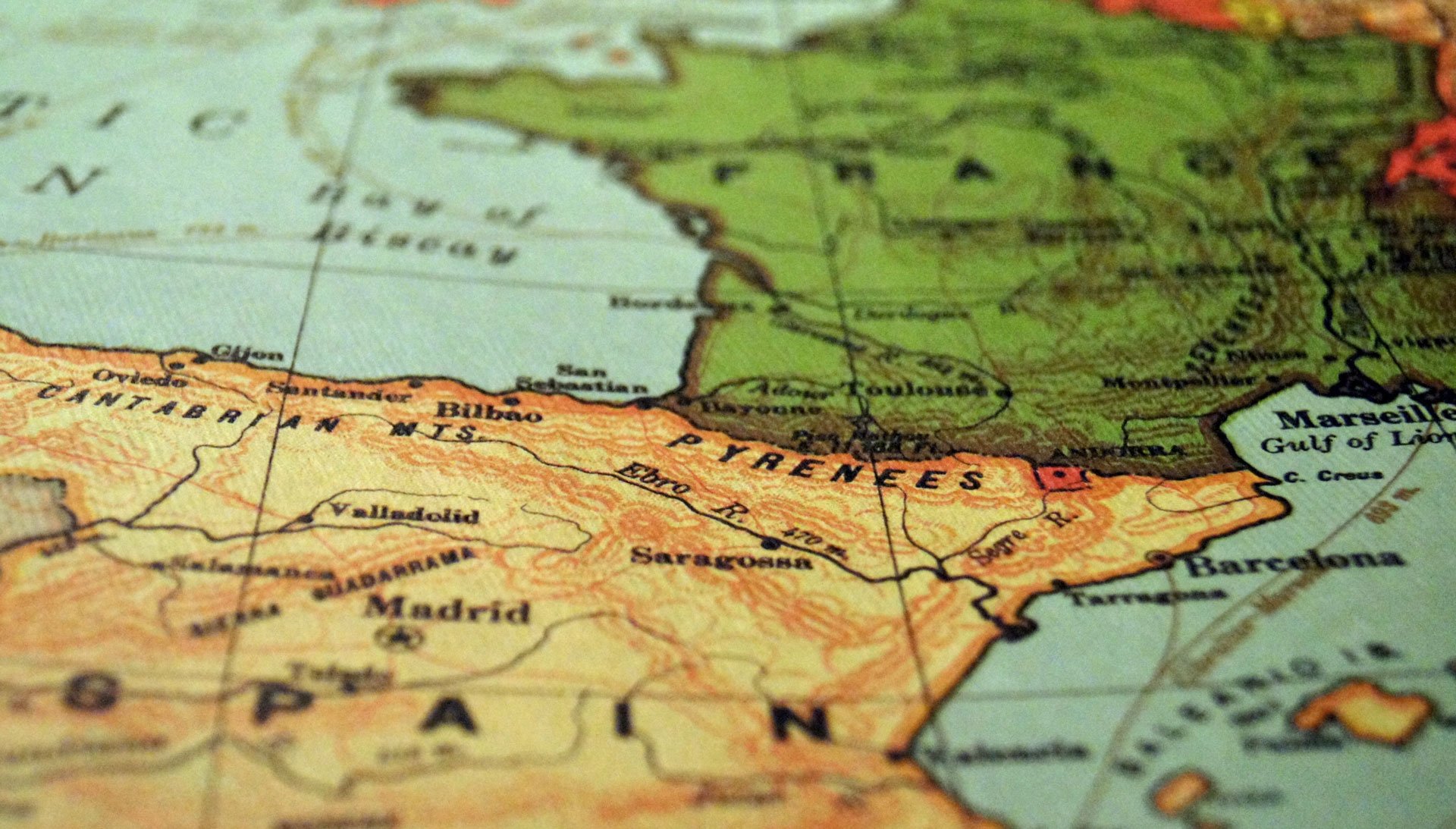 Apart from expanding experiences inside the hotel, it's a fantastic opportunity to collaborate with external suppliers and create complete and thematic experiences that can create lasting memories and increase loyalty as a result.
Organize thematic weekends, such as museum walks with specialized guides.
Well-hidden culinary experiences in the city, day-trips to national parks, romantic weekends with candlelit custom-made dinners.
You'll be amazed by the number of places that people don't know exist in their country or city.
Offer unique experiences to your guests that will help them rediscover their birthplace. Show them their country from a fresh perspective and you are sure to stay in their minds for long after.
2) Staycations for sports enthusiasts
This has already been happening for years, but there is a lot more room for summer sports and winter activities.
Most of us take on a little weight while being on vacation. The delicious food we get to eat in restaurants, the generous consumption of alcohol, and the lack of daily exercise all add up to that.
But many travelers don't want that. As the global population is shifting into healthier ways of living more and more people want to preserve their fitness even when they are on vacation.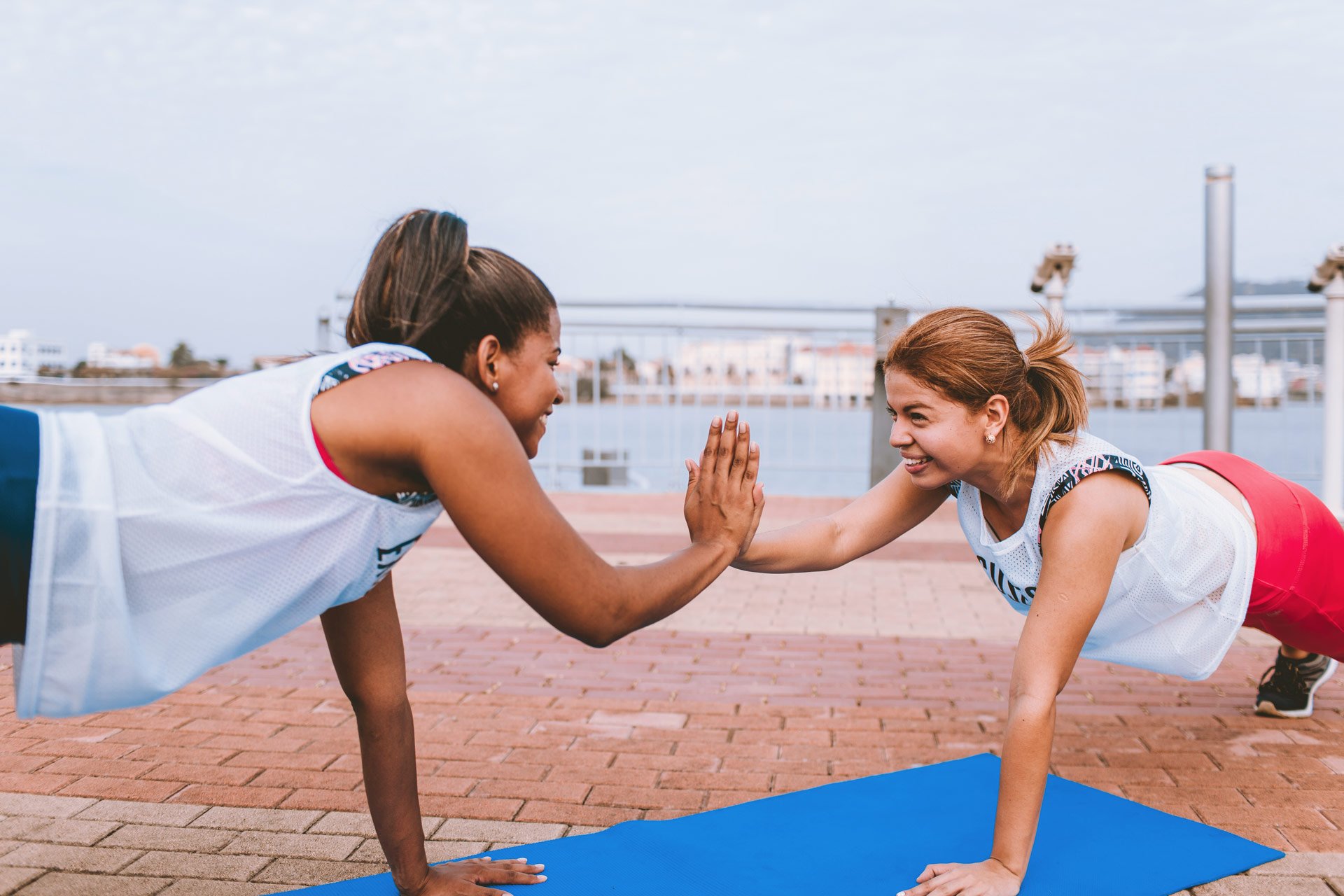 So to appeal to this ever-growing demographic of holiday makers you can offer a plethora of sports activities that improve their fitness.
From marathons, triathlons, boot camps, tennis, and football tournaments, there are countless fitness activities to offer to your guests.
Entice sport-enthusiasts by offering not just a room for their stay but a way to preserve their precious bodies and you are bound to make their hearts pumping for your hotel.
3) Connecting with nature
Now is the perfect opportunity to offer nature-related activities to your customers.
The much less crowded national parks of one's country can be a great destination for daily tours. They are also a great way to avoid crowds and respect social distancing measures, something that might be of great importance for some travelers this year.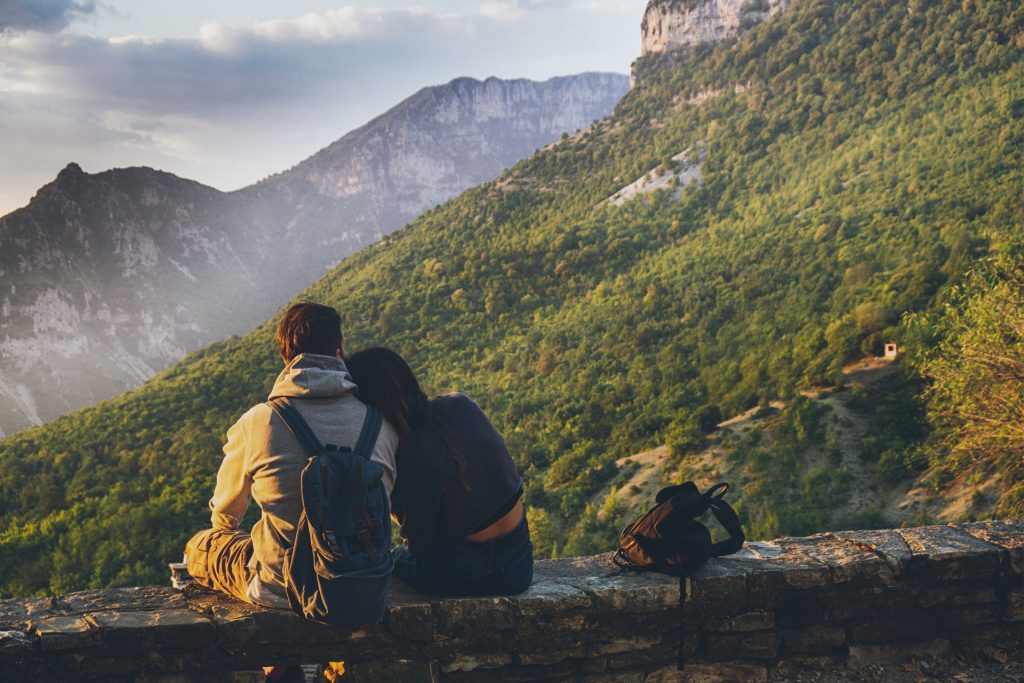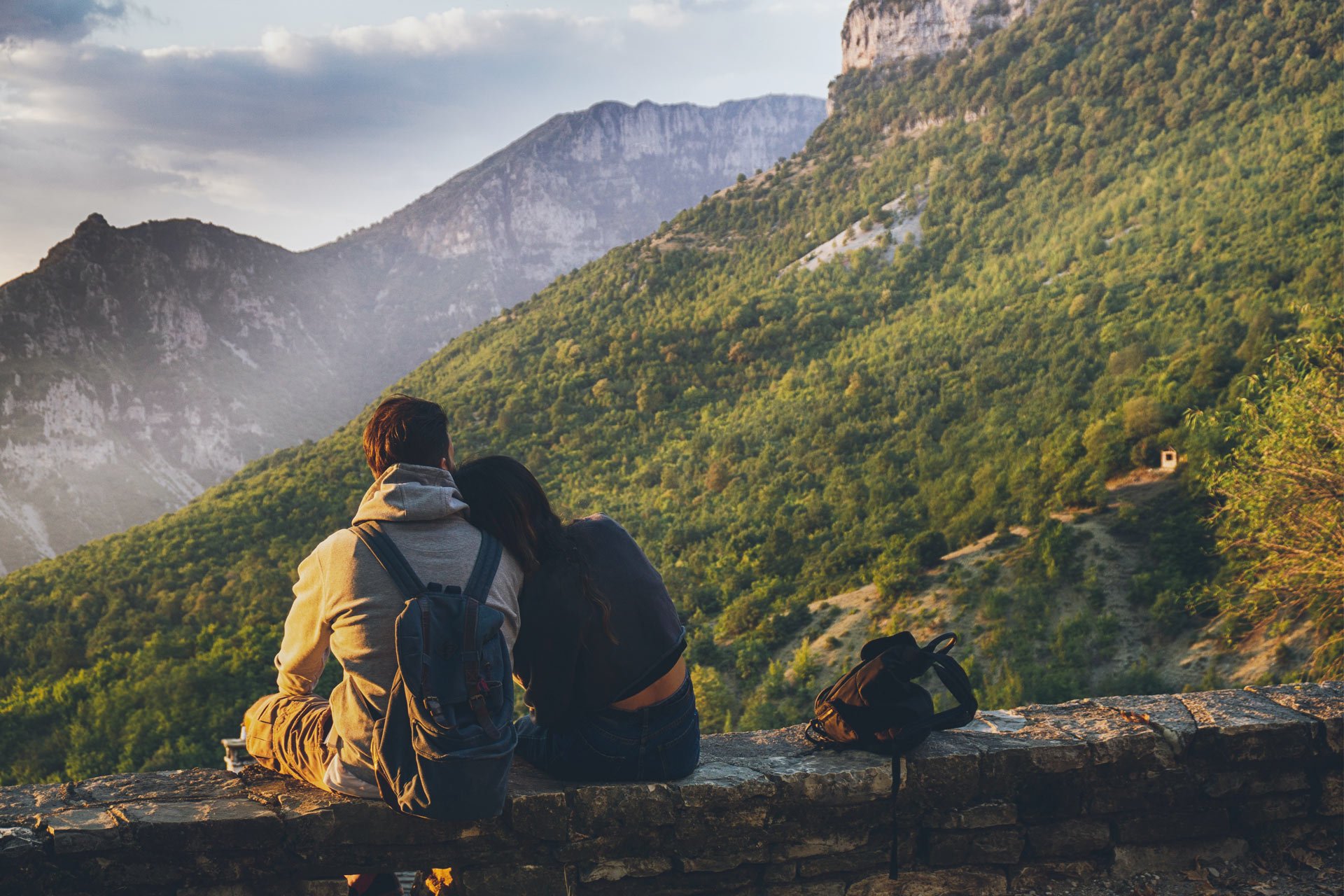 From serene lakes to mystical forests and gorges. It's all there at your disposal. Ready to take your guest's breath away.
4) Staycations around medical tourism, healthy living and healing
Many people experienced considerable pressure and anxiety during the lockdown. Mental and physical health has taken even more meaning this year and hotels can utilize great opportunities in this area
Go beyond a beautiful spa and explore alternatives for domestic guests throughout the year.
Why not offer daily yoga-classes, vegan cooking lessons, meditation courses to help your guests improve their well-being?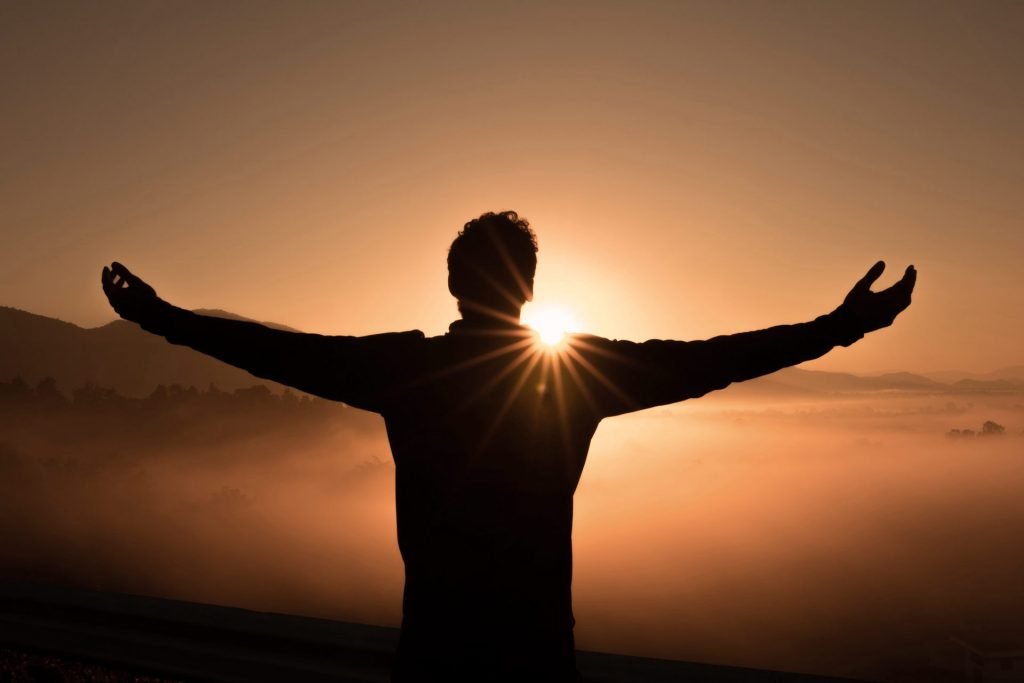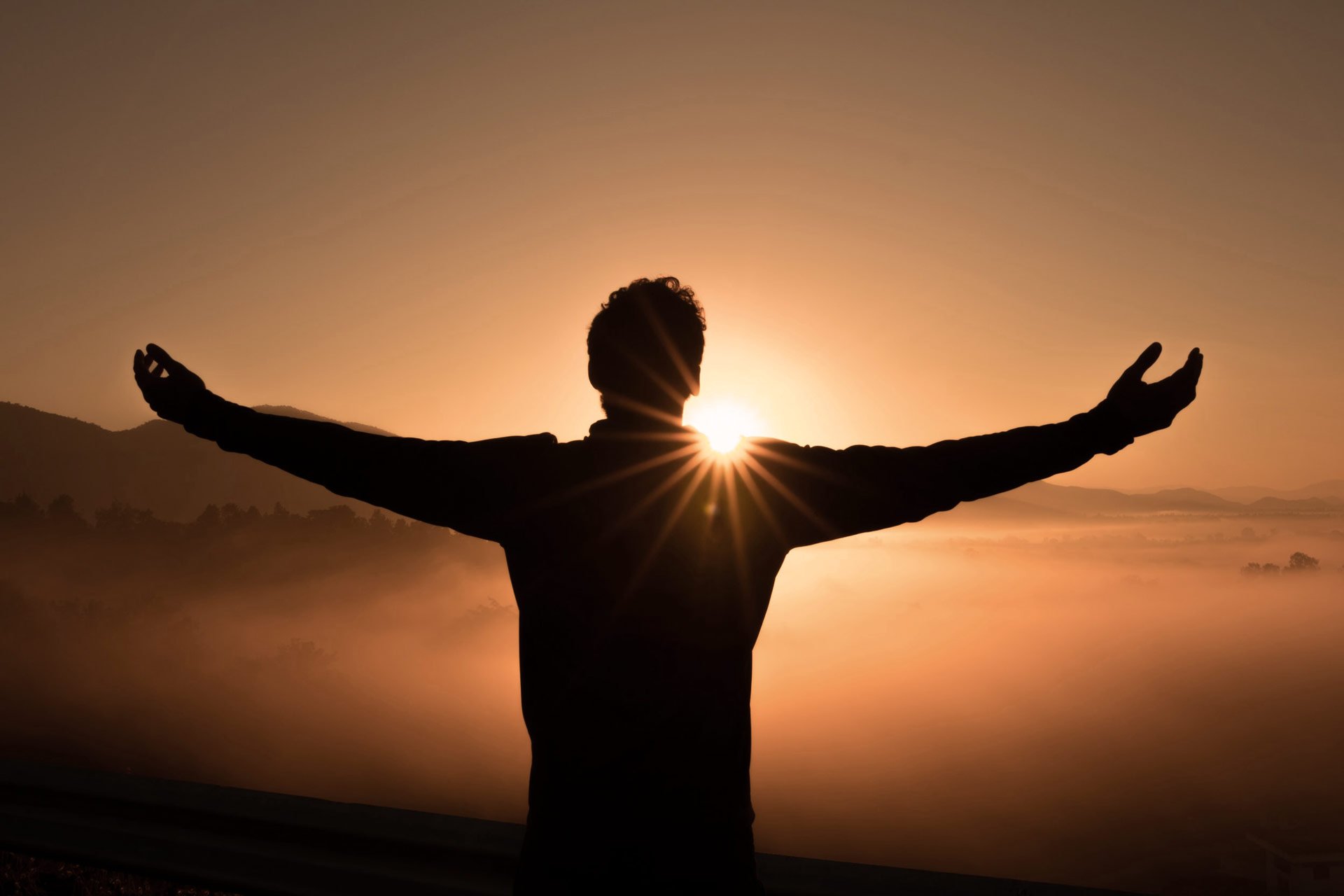 People travel around the world for yoga retreats, health clinics, and alternative healing methods. And now, you can offer them all that without the need for traveling far and wide.
Use your establishment or partner up with external suppliers to offer activities that heal the mind, body, and soul.
The hottest souvenir a modern traveler can come home with is a new skill, and one that improves his/her quality of life is bound to keep you on the top of their mind for a long time.
5) Staycations for families
There is an abundance of creative activities that can be organized by hotels for children and families. Weekend bundles or even week bundles can be created specifically for young families (and not only) with activities like sports, art, fun, creative learning, activities in nature, the list can go on forever.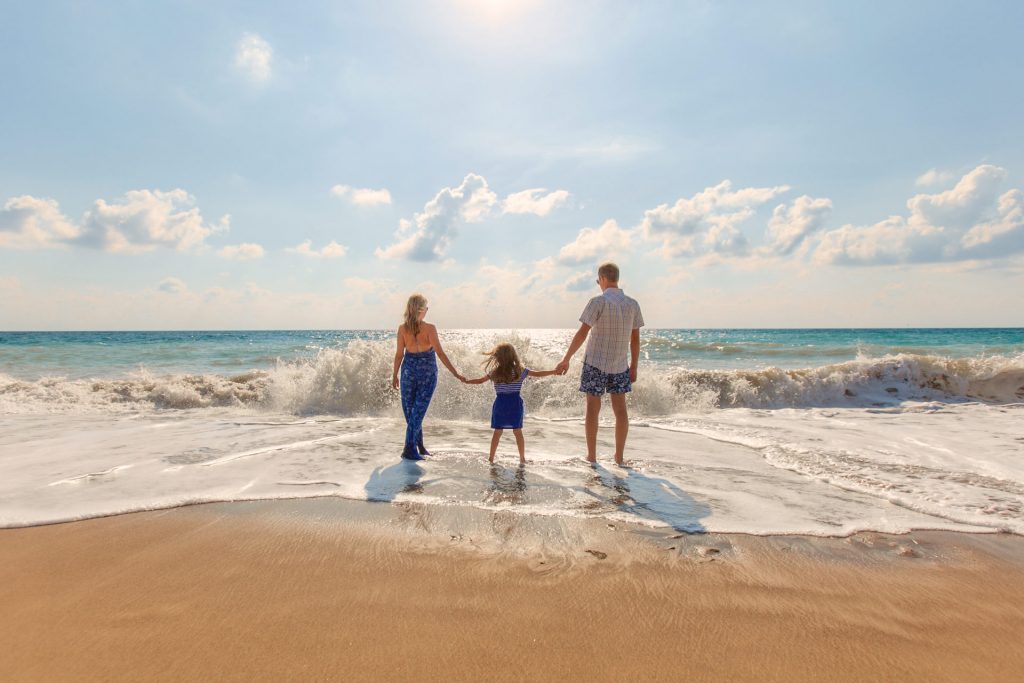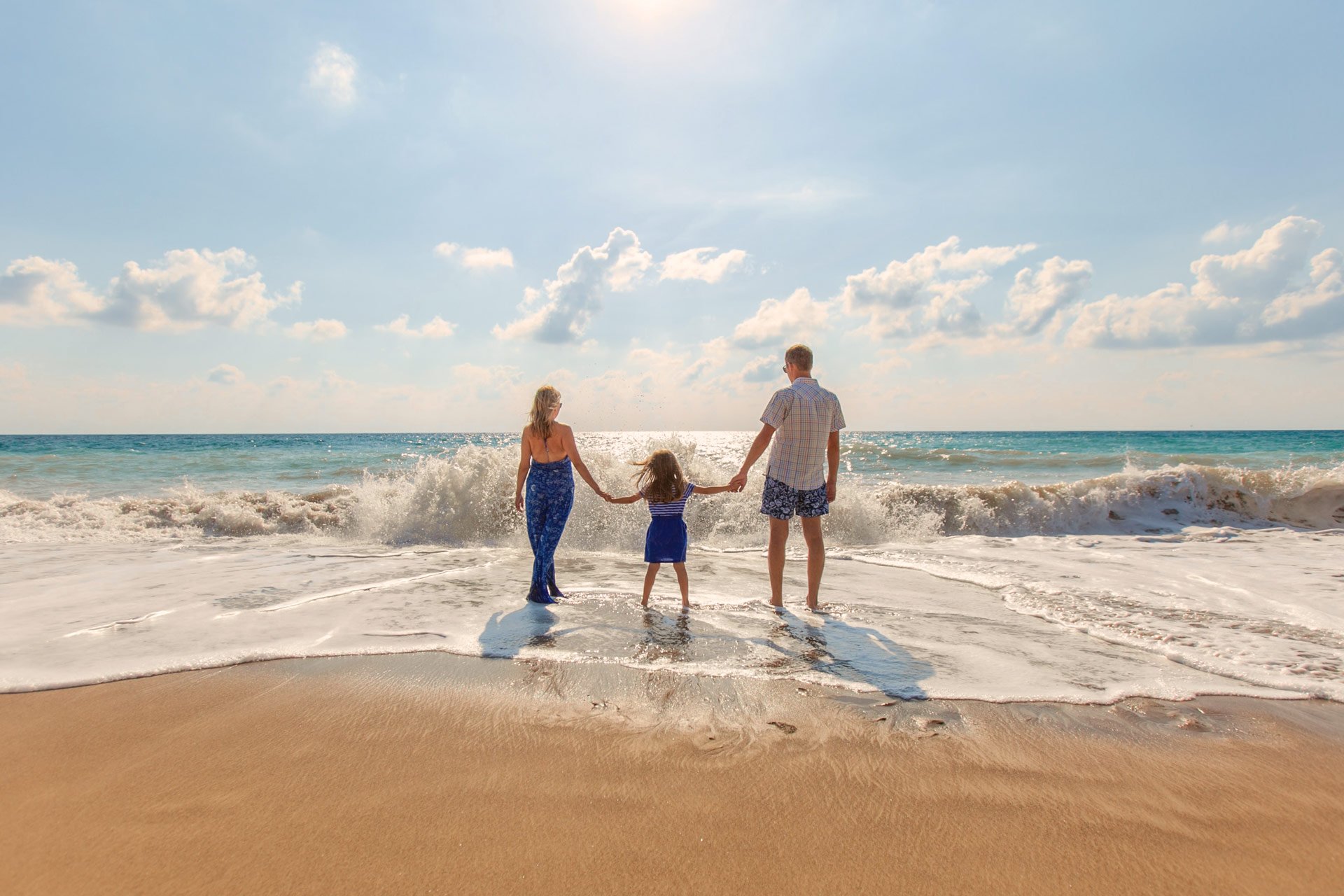 The activities can all be bundled with the room booking or offered after it, offering guests with families, a special getaway packages one click away from home.
Use this year's unique situation and be creative in your overall offering to entice local families.
---
All of the above lead to one thing: It's a great opportunity for hotels to utilize this situation and re-establish themselves into something bigger than just a place to stay.
To become a sanctuary for the modern traveler. A place where he/she can learn new skills, strengthen his/her body, heal and of course have the experience of a lifetime.
Extra tip: Use the right words to promote your offering.
Storytelling is crucial in today's saturated world of information. So, it's important to use the right words in your sales and marketing efforts to entice local travelers.
Domestic, inland tourism, and weekend vacations all sound a bit dry. It's much better to use a word like Staycations when promoting your business/activities to travelers.
It sounds like a new, trendy way of traveling and quite frankly, it is.
The verdict
It can't be denied that travel professionals face an unprecedented situation.
The clouds of uncertainty still shroud the road ahead, making any economic forecasts for the return of tourism to its pre-COVID-19 levels unsure predictions, until a vaccine has been found. But despite the recent events that have shaken and changed tourism throughout the world, some things remain the same.
The need for travel and exploration still beats strong within the heart of every person around the world.
Furthermore, there are numerous advantages to be enjoyed by those who choose staycations, like the ones listed above.
The benefits for travel professionals? A conflux of customers that are thirsty to rediscover one's country and taste adventure once again!
So this summer, don't throw in the towel.
Instead use the rise of staycations to forge new meaningful relationships with local travelers and offer them a piece of their own country, like never seen before.