4 Tips to Offer Unique Experiences to Travelers (For Travel Professionals in Athens)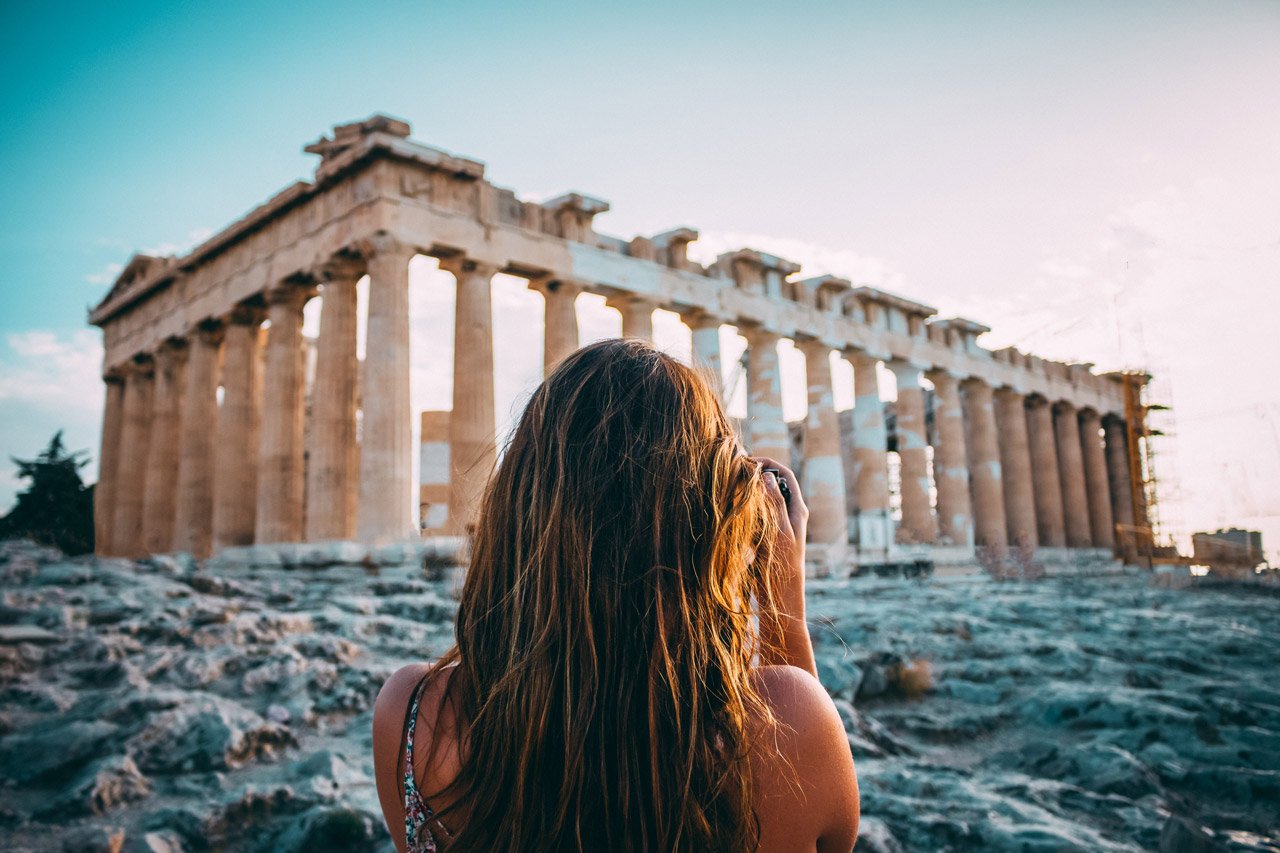 As a modern travel professional you know the importance of offering travel experiences. The tourism industry is gradually shifting into a dynamic experience-oriented marketplace. Travelers are actively seeking activities in every place they visit.
If you are a hotel owner, experiences can be a great additional source of income and a fantastic way to attract more guests.
On the other hand, if you are an activity provider, experiences are your core business. So it's paramount that you offer the best you can to your customers.
In whichever category you belong one thing is certain.
You can benefit greatly from offering high-valued experiences to travelers.
So if your business is located in Athens, keep on reading because this article is for you!
Introduction
What do you think is the first thing travelers think of when they hear about Athens? Was your answer the Acropolis? We bet it was, and for good reason.
Ranking as number 1 in "experiences in Athens" on TripAdvisor it has almost 30.000 more reviews than the next contender, the National Archaeological Museum.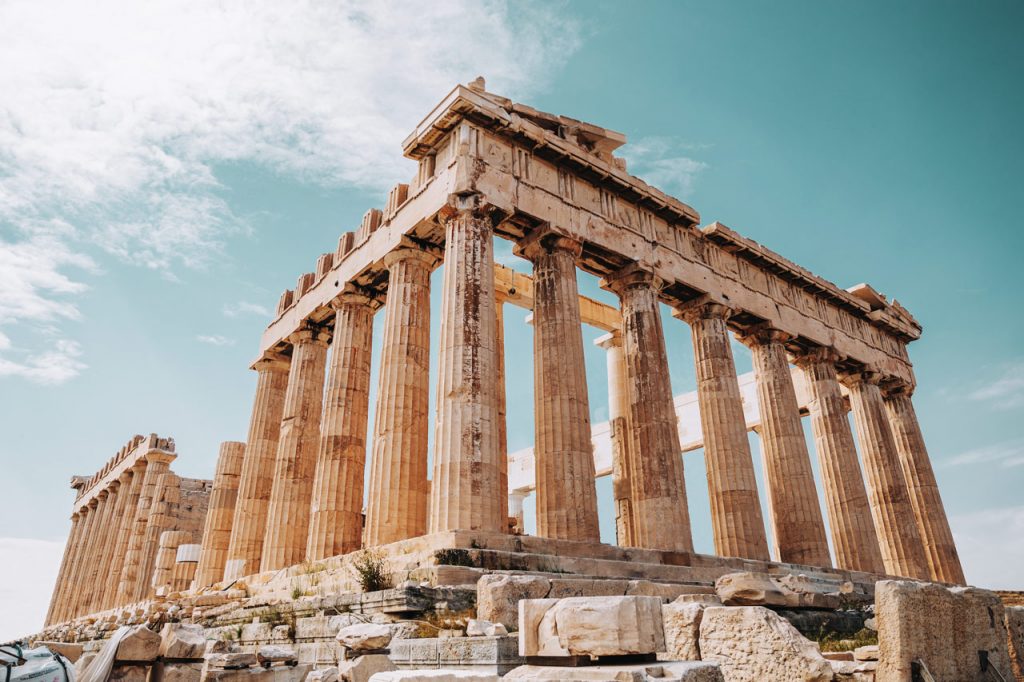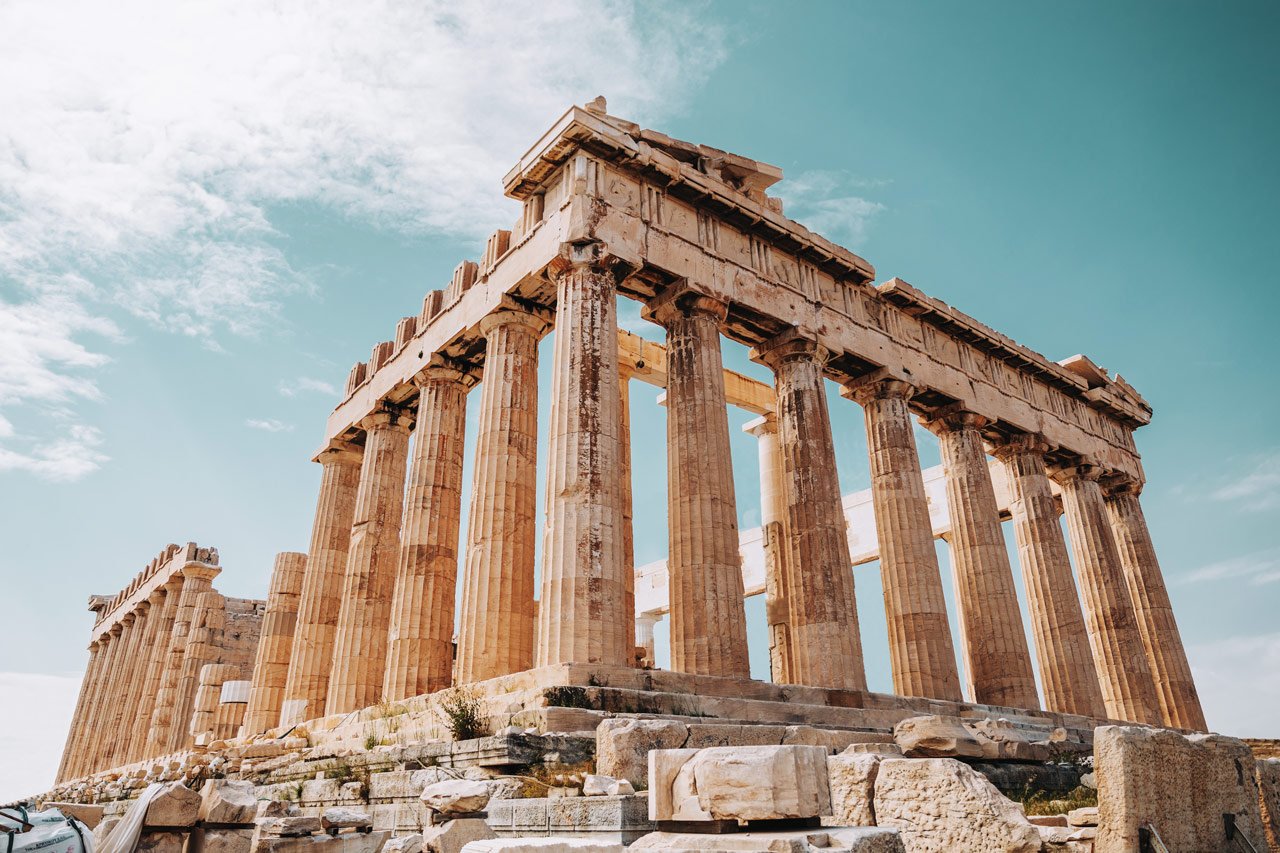 The iconic Parthenon sits on top of the hill of the Acropolis, like a shining crown. Its imposing presence has stood the test of the time for over 2.467 years. It was a symbol of power and wealth that revered the prosperous culture of Athens, its ideals and achievements.
So it's logical that when somebody thinks about experiences in Athens, the Acropolis is the first thing that comes to his mind.
So what's wrong with that?
The problem is that most travelers ONLY think about the Acropolis when thinking about travel experiences in Athens. But that shouldn't be the case. Athens should be known for much more than that.
Let's dig in!
Athens – The city of philosophy
Socrates, Plato, and Aristotle have left their mark on the history of humankind. They laid the foundations of philosophy, physics, and politics. The names of these titans can bring shivers down the spine of travelers who love ancient Greek culture.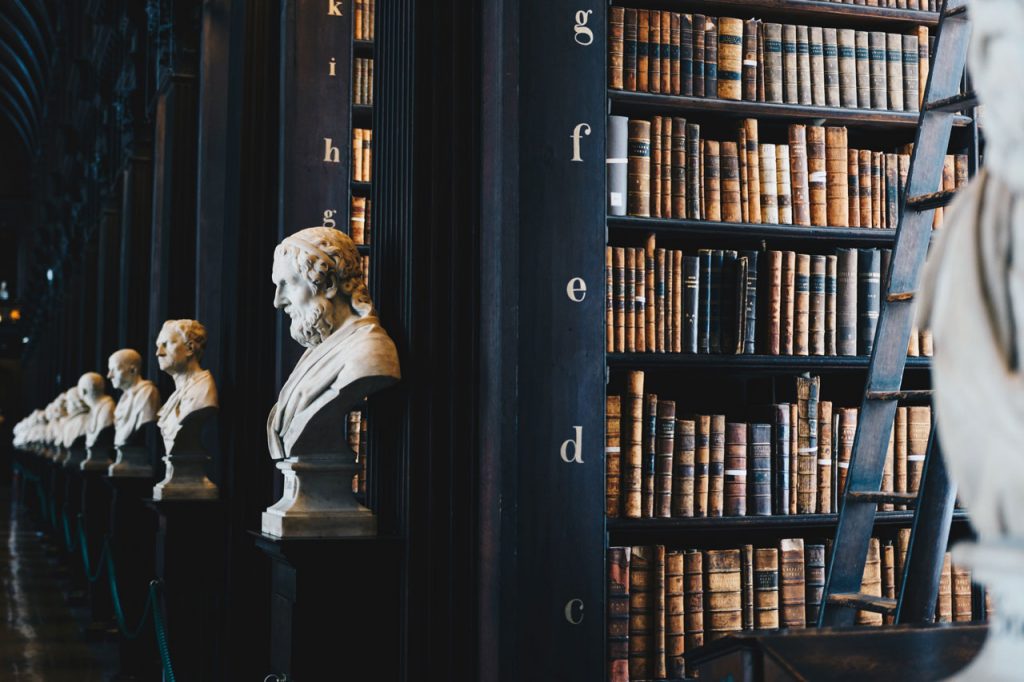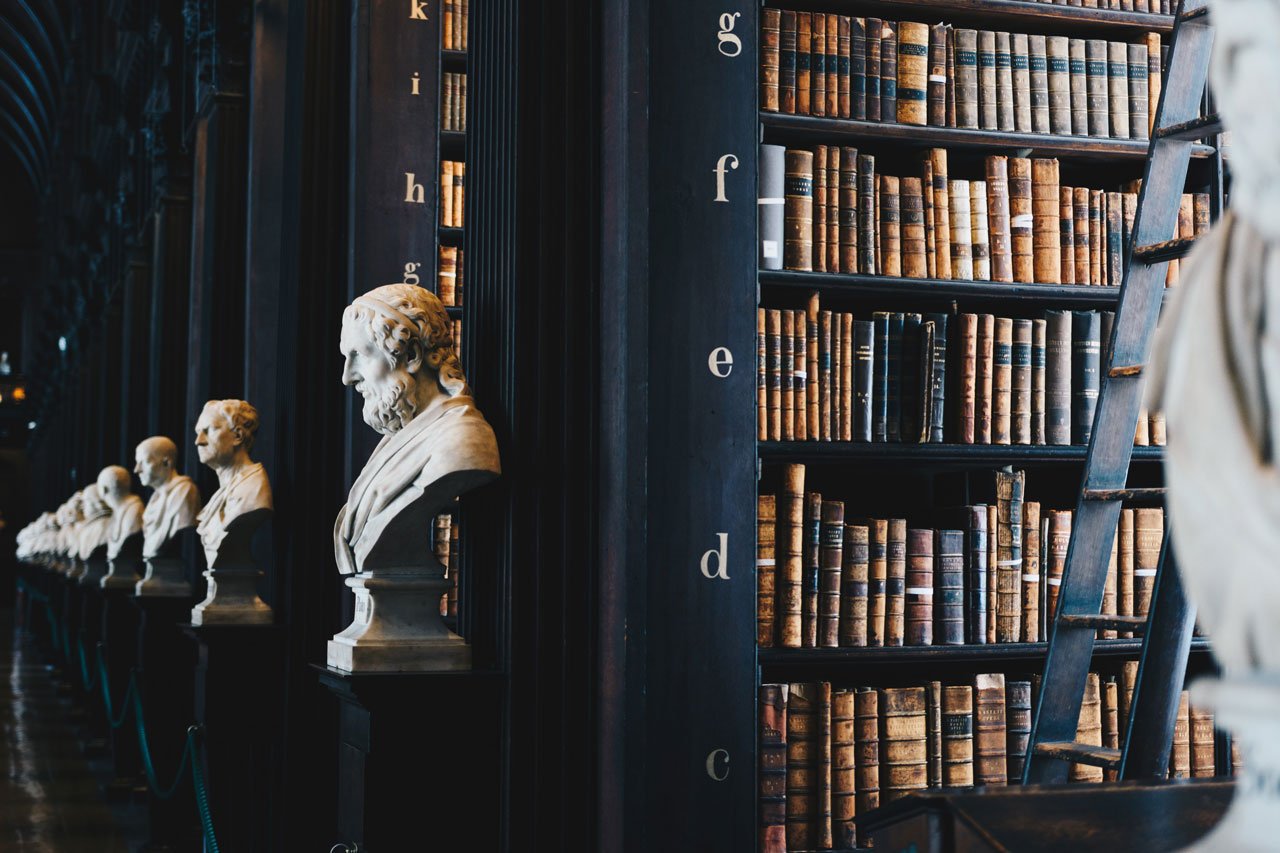 So why not use these important personalities in the experiences you offer for your customers?
You can take them on tours around the places where Socrates used to orate, or show them the area where Plato later built his school of philosophy, the Academia.
Or even tell them the story of the lesser-known philosophical figures like Zeno of Citium, the founder of the Stoic school of philosophy.
Athens was the place where philosophy was born, nurtured and prospered. Many important figures of philosophy roamed its streets, teaching, and inspiring people.
So why not do the same for your guests?
Athens is full of philosophical history.
You can use that to attract tourists interested in culture and create a new target audience.
Think about how you can differ from the crowd. Create memorable experiences that go beyond the usual historical tours offered by most travel professionals in Athens.
The ways you can leverage the city's rich cultural history are endless.
What's the benefit of that? Standing out from the crowd, attracting a niche market of customers, creating a new form of revenue and increasing your bookings.
Athens – The city of winter sun
Continuing with the most obvious, the city of philosophy is also known for its abundant sunshine.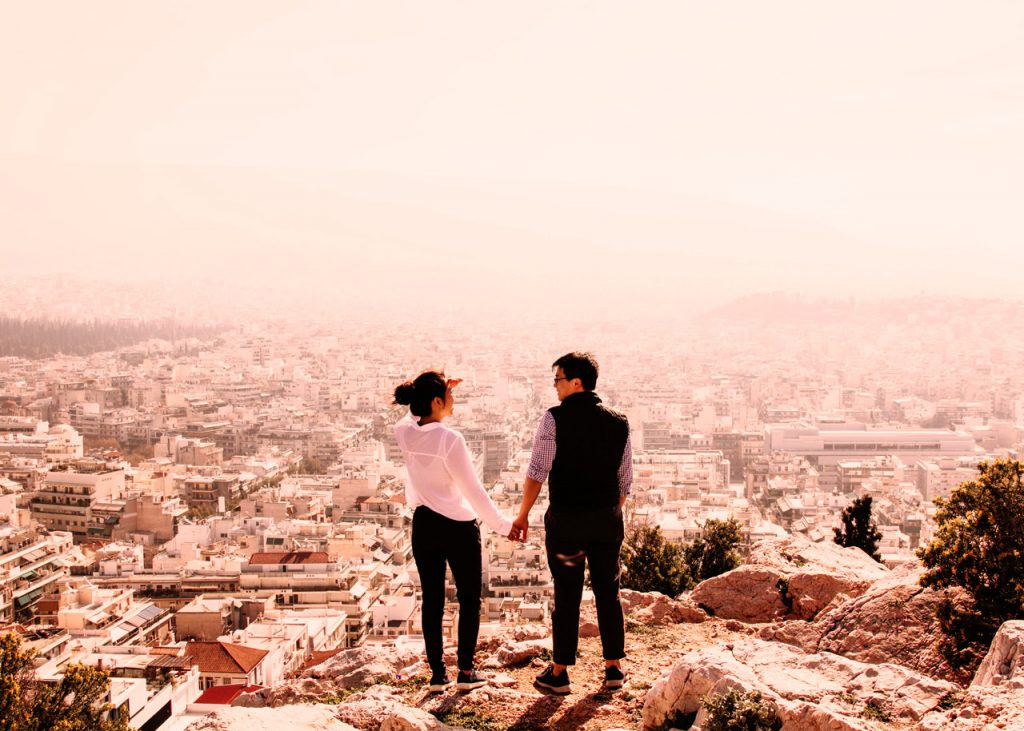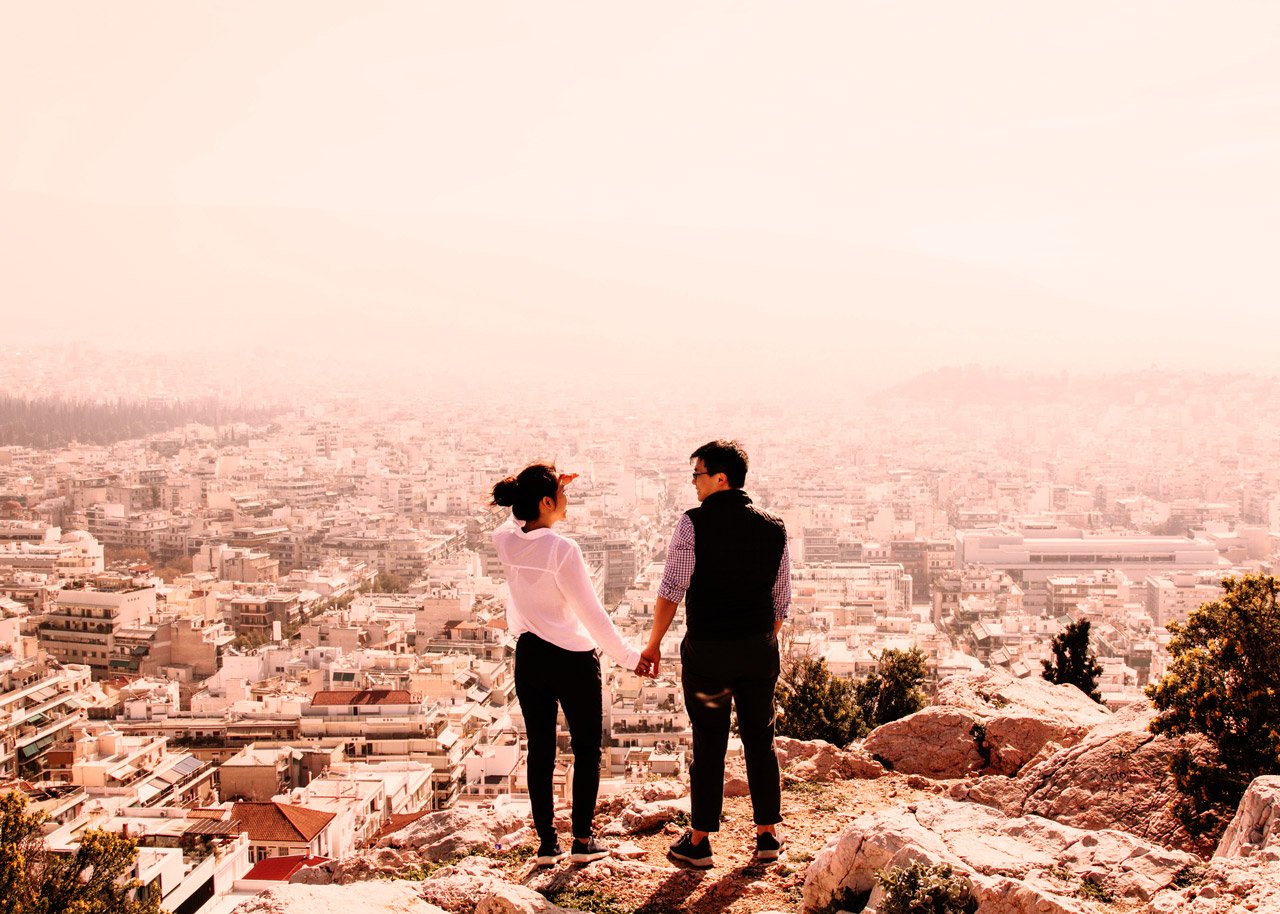 With almost 2.773 hours of sunshine per year, Athens is one of the sunniest cities in Europe. And with an average annual temperature of 18°C/64.4°F, it can be a safe-haven for travelers who come from cooler climates.
The benefits of coming to Athens in the winter months are, of course, more than that. No long lines of tourists or crowded alleys. The average winter temperatures stay close to 11°C/51.8°F, which can feel like Spring for most travelers who come from countries like Denmark or the UK.
Travel professionals can leverage this charismatic trait and use it as a powerful marketing tool.
Winter is coming…but not for Athens.
Sunlight – A supplement you actually need
Vitamin D is a vital chemical compound for the human body. It is acquired by a variety of foods by its mainly produced by the exposure of the human skin to the UV radiation of the sun. Most people in Mediterranean countries take it for granted. But they shouldn't.
It's necessary for our bodies and its deficiency can lead to numerous conditions like fatigue, depression, and osteoporosis.
We are not saying to scare your customers by throwing the importance of Vitamin D directly in their face as a part of your marketing efforts, but why not use it as a subtle trait to promote the city in which your establishment is located?
Hundreds of pharmaceutical companies offer costly Vitamin D supplements. You can offer it for free.
Use the city's abundant sunshine to your advantage.
You can even offer tours and in-house experiences that are based around sunlight.
Again the possibilities here extend as far your creativity can go.
Athens – A city with incredible natural diversity
Greece is mostly known for its crystal-clear beaches and beautiful islands.
Few know that Greece's mainland is equally beautiful or even more so. Yes, that's right. Greece can offer much more than gorgeous sandy beaches.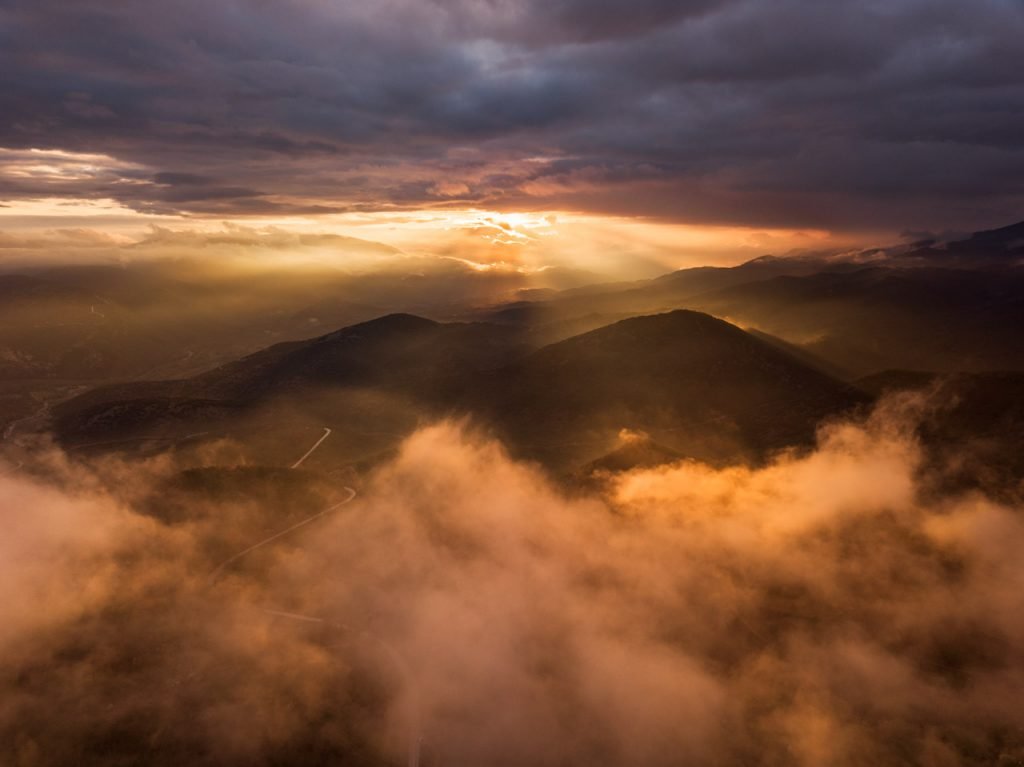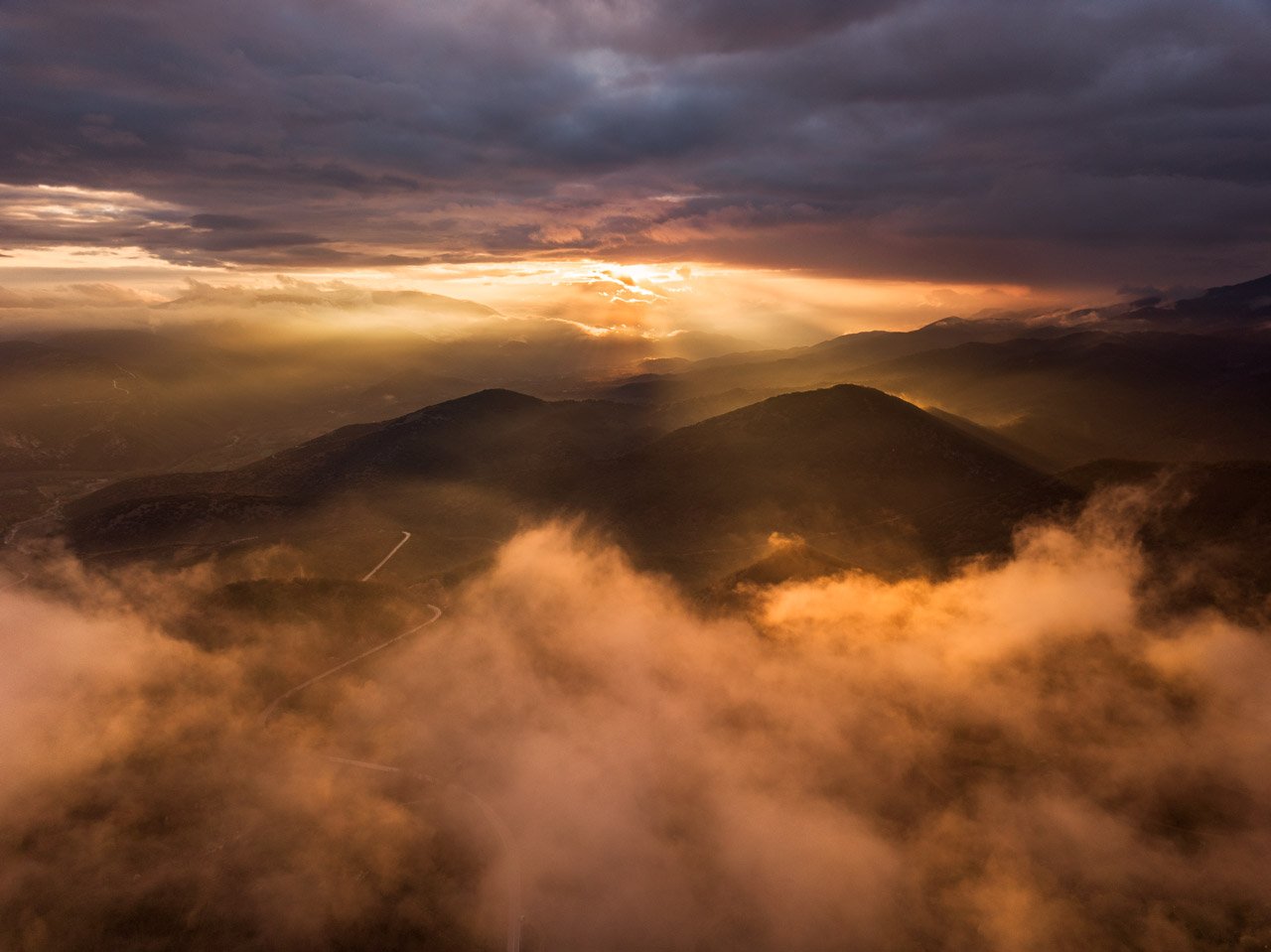 With hundreds of mountains, lakes, and rivers it's a paradise for travelers who love nature. It can be an all-year destination and the same goes for Athens.
Additionally, with the rise of travel trends like eco-tourism, offering outdoor experiences can go a long way to satisfying your customers.
In the 45km/28mile radius around the city, you can find places of immense natural beauty, ideal for offering experiences they will never forget.
Mount Parnitha
Why not offer your guests or customers daily tours to Mount Parnitha?
There they will experience the other side of Greece. An untold story that's hidden behind the countless efforts to promote the country's beaches and islands. A story of diverse fauna and flora and majestic vistas that take your breath away. Sublime landscapes that make the mind forget the hustle and bustle of everyday life.
Mountains are perfect for doing that and Mount Parnitha is a great place to offer daily excursions to your customers.
For the more adventurous traveler, you can even offer activities like mountaineering, hiking or wildlife tours. The mountain is known for its numerous hiking trails, the population of red deer and many species of birds that can make an incredible experience for travelers who love nature.
Mount Kythairon
Mount Kythairon is another great choice for daily nature excursions. It is covered in lush pine forests and offers breathtaking vistas of the Corinthian bay.
Moreover, many myths mention the mountain as the place where Hercules killed the Nemean lion and where Oedipus was abandoned as an infant. So why not use the mountain's rich mythology as part of the experiences you offer?
Lake Vouliagmeni
Last but not least, is an incredibly picturesque place. A hidden treasure just outside of Athens. Vouliagmeni lake.
The lake is included in Greece's national NATURA 2000 Network as a location of immense beauty and ecological importance.
Its mineral waters have healing properties for numerous ailments such as eczema, headaches, lumbago, and arthritis. At the edge of the lake starts a complex network of underwater caves and tunnels, one of which reaches almost 800 meters, and is considered one of the longest in the world. Its crystal waters offer shelter for a variety of organisms such as anemones, sponges and a fish species which offer skin exfoliation.
It has a cafe-bar, restaurant and offers several wellness activities such as yoga, massage, and snorkeling. It even hosts a variety of events for children and is open all-year-round for the bravest of swimmers.
Vouliagmeni lake is an ideal location for traveling families and not only. Its wide collection of experiences will satisfy travelers of every taste and make their stay in Athens unforgettable.
Athens – A culinary paradise
Everyone loves a good meal.
Travelers of all backgrounds love to experience the culinary culture of the place they visit. And the recent boom in digital culinary tourism is here to prove that.
Popular TV shows like Bizarre foods by Andrew Zimmern, have featured Athens and its vibrant street food culture numerous times.
The food of a city or country is one of the best ways to learn about its culture. The choice of raw materials, ways of cooking and even the serving of the dishes can give valuable knowledge to a traveler. The fragrant smells and use of spices tell stories that need no words.
Greece is known across the world for its food. So why not use this to create culinary experiences for your foodie travelers?
We are not talking about the typical mousaka and tzatziki. Don't get us wrong. We love it and so does everyone else, but there are countless more dishes and experiences you can offer your customers to take their breath away.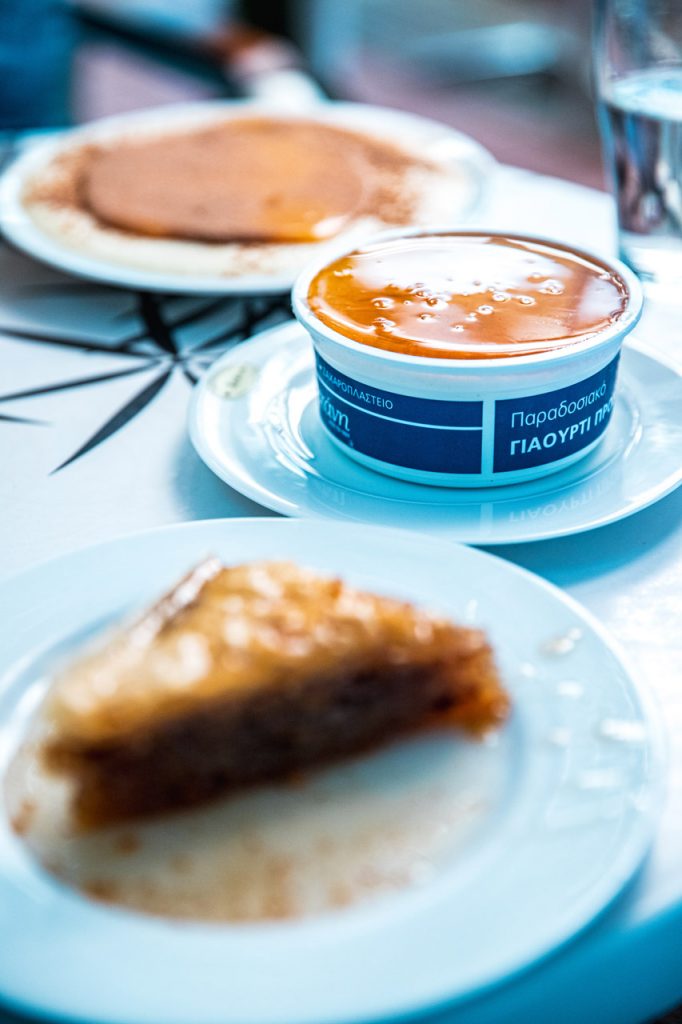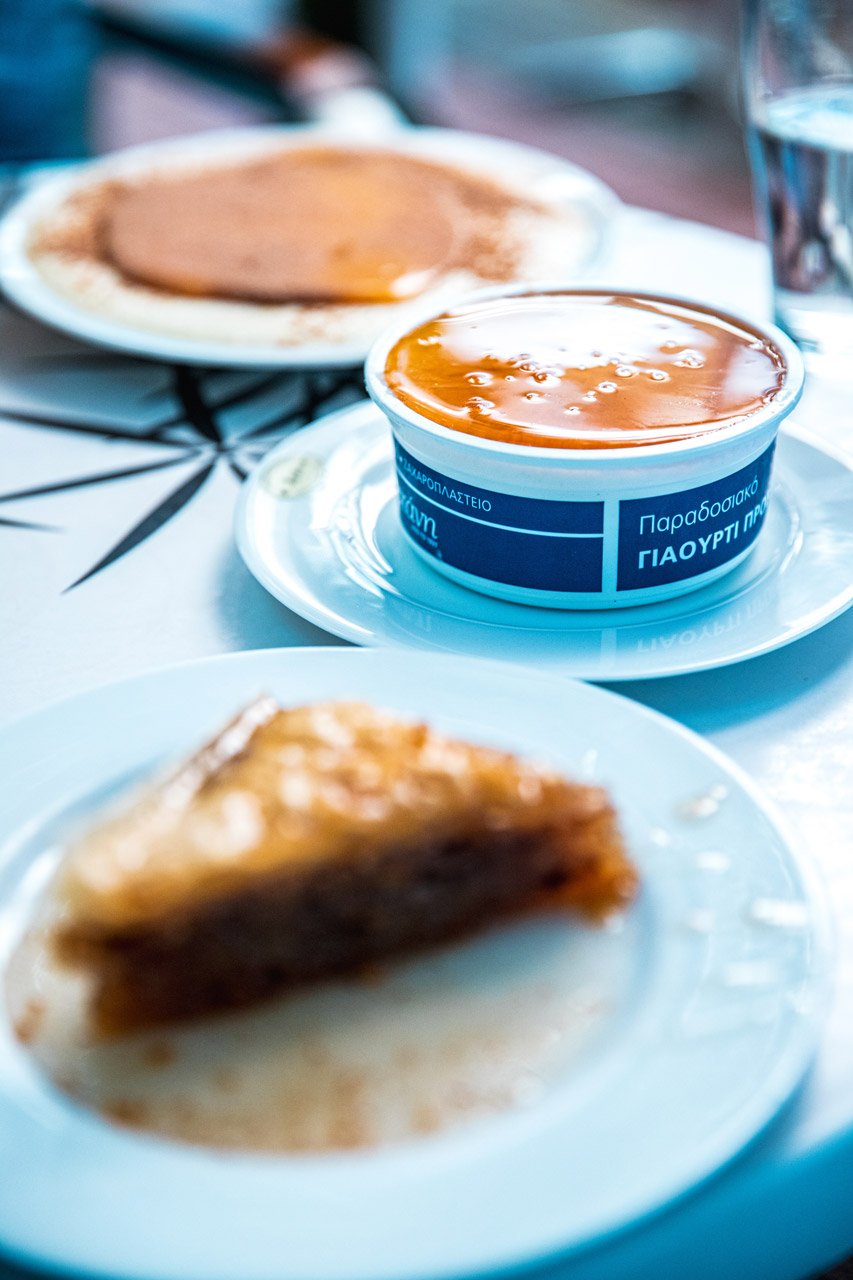 Fresh seafood, an incredible variety of dairy products, syrupy sweets, and homemade spirits. The list can go on and on.
Athens is an ideal location to offer activities like food tours to your customers and impress them with the city's vibrant street food culture.
Whether you choose to offer these tours yourself or by working with an activity provider your business can highly benefit from this.
There is no person who doesn't like a good meal. And no traveler who will say no to experiencing a destination's culinary culture.
Conclusion
In a previous article, we discussed the importance of offering experiences to traveling families. The need to experience though is not confined only to this kind of travelers.
Whether you are a hotelier or an activity provider, experiences are necessary for keeping your customers satisfied. A nice hotel room is no longer enough to make their stay memorable. Experiences are what travelers are looking for and are the main reason they travel abroad. But of course, you, as a modern travel professional now that by now.
That's why we gave you 4 tips that you can use to create better experiences and improve your marketing efforts:
Use the city's rich cultural heritage in the activities you offer.
Take advantage of the abundant sunlight. We might take it for granted but others don't.
Offer daily excursions for the adventurous traveler.
Everybody likes good food and Athens has lots of it. Use that in the experiences your hotel offers.
By leveraging the four tips mentioned above you can create unique travel experiences that will make your customers come back for more.
Athens deserves to be a 360° travel destination. And a rich palette of unique activities combined with a spacious, stylish hotel room is the best way of achieving that.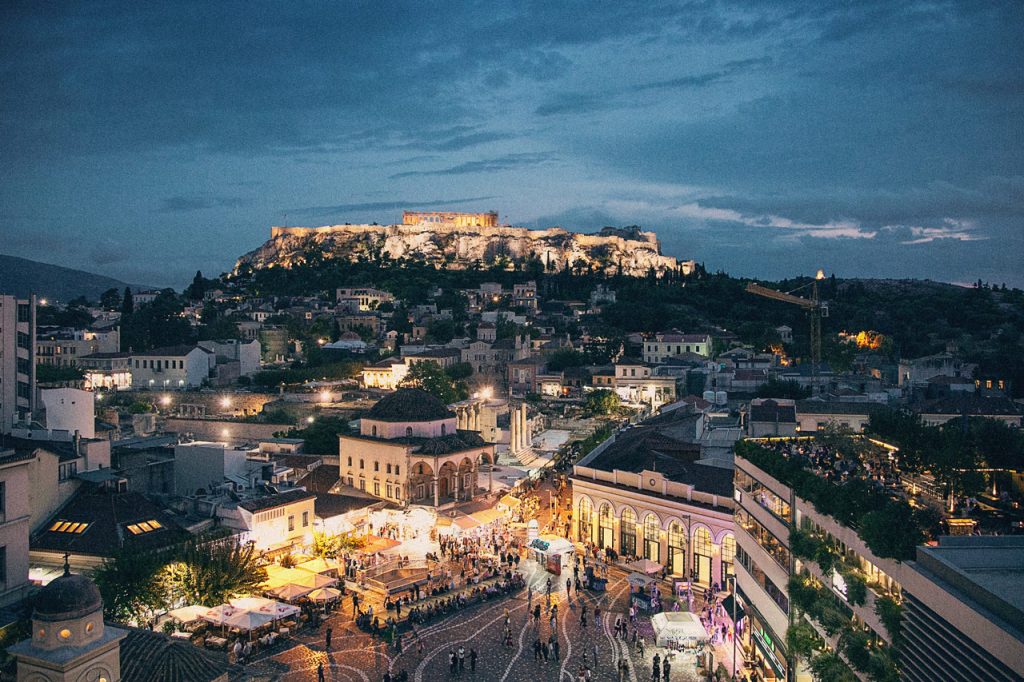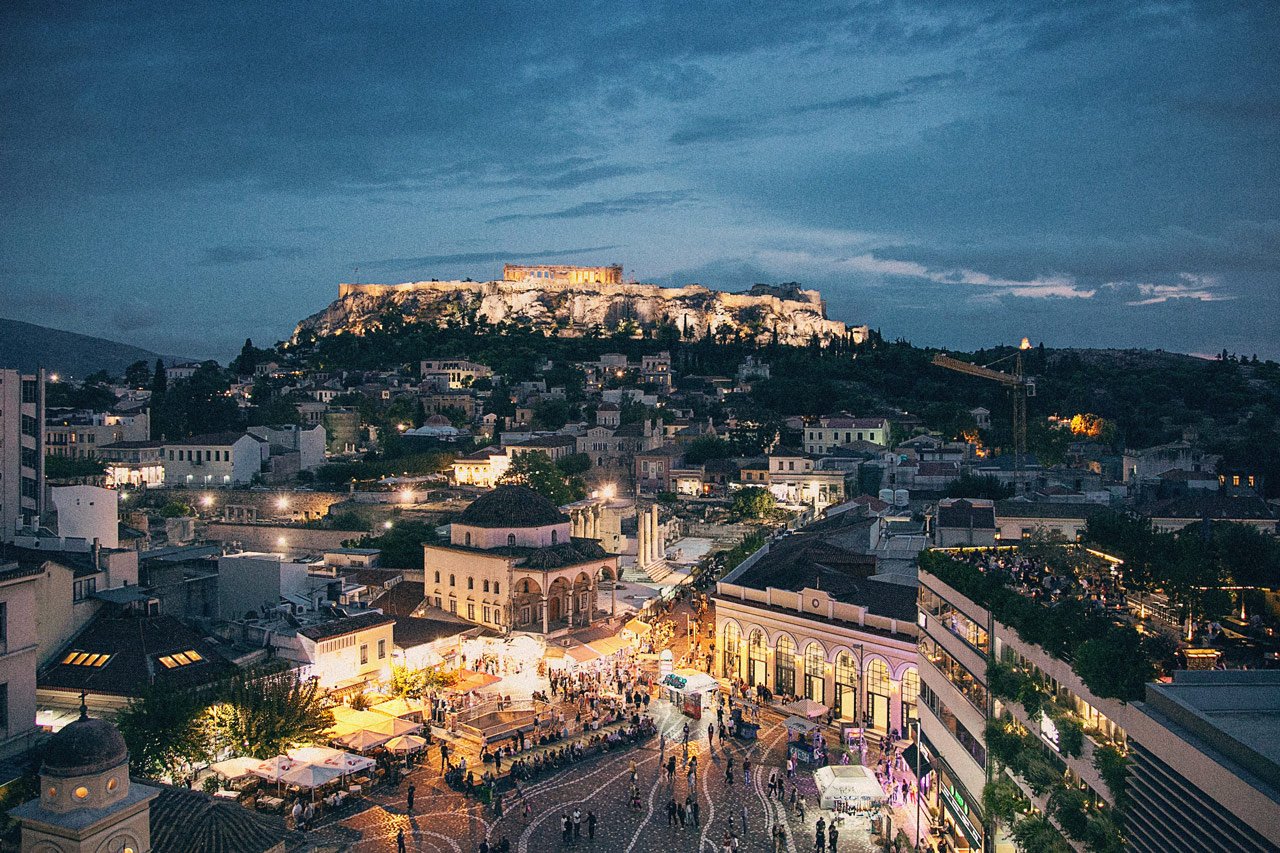 ---
We can't tell you specifically what kind of experiences to offer your guests. You know them better so this choice is better off staying in your hands.
What we can do though is offer you an outstanding online booking software that will help you manage guest requests for any activities you offer.
Schedule your free demo today and see how we can help you make your guests happier and increase your sales.