The Recovery of International Travel [Data + Tips]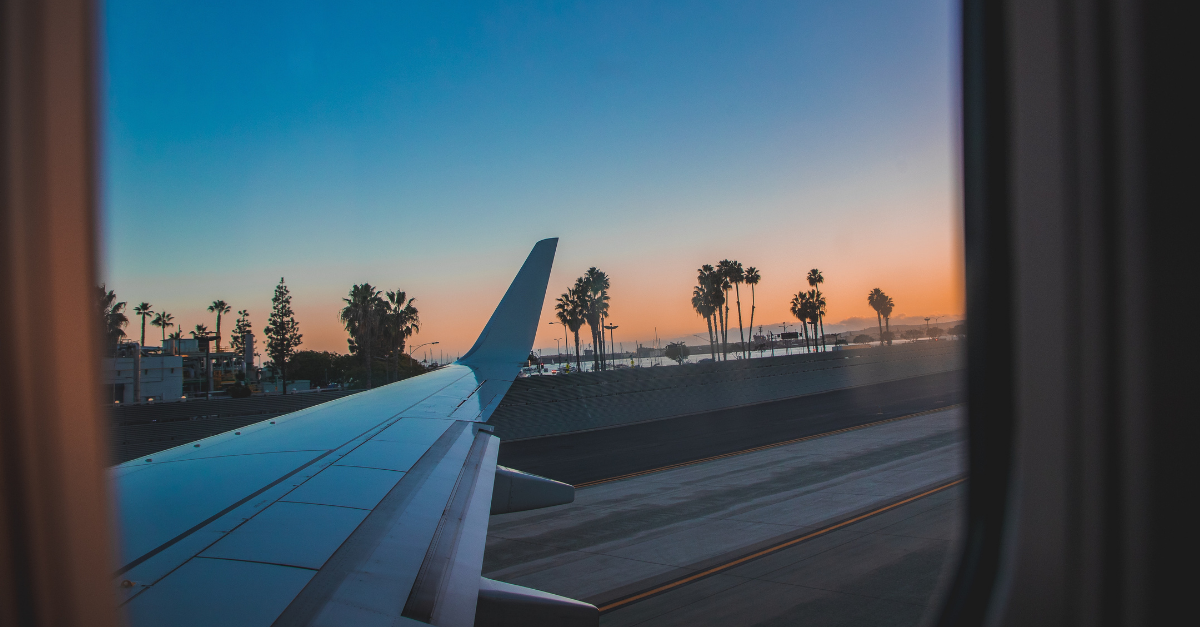 Over the past decades, travel saw consistent growth, even when financial crises and pandemics affected the global economy. Today's situation is different, though. Most individuals never imagined that 2020 would bring one of the worst public-health crises in modern history. The world faced an unprecedented global health, social and economic emergency!
To limit its spread, governments closed down large swaths of their economies on a scale never seen before, resulting in an unthought-of hit for some industries more than others. Travel and tourism were among the most affected sectors with a massive fall in international demand amid global travel restrictions, including many borders fully closed to contain the virus.
Today and based on official statistics, it appears that the travel industry is on a good path towards recovery, with leisure travel likely to recover faster than demand for corporate travel. When looking at domestic tourism, we see steady growth, and in several larger markets like China and Russia, domestic air travel has even returned to nearly pre-coronavirus levels! In the context of this article, however, it is the recovery of demand for international travel that we are really concerned about – and all research currently indicates that its recovery will depend on the vaccine rollout combined with each country's approach to the concept of the Vaccine Travel Passport. Both these matters bring about a lot of questions though, some of which may have a negative effect on a person's decision to travel abroad in the first place. Let's take a closer look.
---
Ethical Concerns related to the Vaccine Travel Passports
Following the authorization for the Pfizer vaccine in December of 2020, bookings for 2021 rapidly picked up, according to the travel agency, Virtuoso. In parallel, tech companies are currently discussing the design of vaccination passports. From what we have seen so far, it will have the form of digital apps with a Q.R. code that will incorporate travelers' personal data, vaccination records, and recent Covid-19 test results. 
The issue is that some have expressed sincere concern that the concept of a Vaccine Travel Passport will lead to discrimination. While the vaccination process has been extremely fast for countries like the U.K. and Israel, others are far behind. In addition, high-income countries seem to have a clear head start in vaccinations, leading to a form of "travel autocracy". Ghana, for example, has carried out almost no vaccinations to its citizens, raising questions about the unequal access to vaccines that many third-world countries are facing. Apart from that, there is also the issue of individual choice. What if someone doesn't want to get vaccinated for personal reasons? Based on all this, is it really fair to deny people the right to travel internationally without a Vaccine Travel Passport?
Vaccine Side Effects     
Another issue is the fear of vaccine side effects. For example, many countries halted the Oxford-AstraZeneca vaccine over concerns about possible blood clots caused by the vaccine. Many high-ranking officials from the EMA and the WHO have assured no correlation between the vaccine and an increased risk of blood clots. On March 18th, the European Medical Agency officially concluded that the Oxford-AstraZeneca vaccines are safe to use, allowing the vaccination process to restart. 
While the vaccines' benefits seem to outweigh the risks significantly, many still have concerns about what else they might bring, once again leading to the problem mentioned above: If someone doesn't want to have the vaccine, is it ok to deny them access to travel?
New Virus Variants   
Another concern seems to be the new variants of the virus and whether the vaccine can protect against this new threat. Specifically, the new U.K., South African, Brazilian and Indian strains of the virus took the world by storm in early 2021, placing additional obstacles for the travel industry (and not only!). 
The good news is that research has shown that many of the rolled-out vaccines offer significant protection against the new strains. But despite vaccines' success, it remains to be seen whether new variants will develop in the future and the impact they will have on a global scale.
New Travel Trends
It comes as no surprise that all the shake-up caused by Covid-19 has changed travel priorities both for travelers and travel professionals during 2020 and 2021.  
Health and safety standards have now become a top priority for travelers. Hence, destinations with a robust health infrastructure, like Taiwan and Japan, seem to be gaining additional popularity as they offer top safety standards for their travelers. Virtual concierge services are part of the new-age guest requirement, and as such, using high-end technology as their right hand, hotels are adapting their ways to deliver a stand-out service to their guests safely and smoothly! A voice assistant, for example, might provide tailor-made content and insights, like expert local knowledge, in an interactive voice conversation. The guest experience can truly be enhanced with the right partnership bringing innovative options to a hotel business; touchless check-in, contactless bookings for dining, wellness, fitness treatments, and activities! Besides, one of the most essential hotel amenities that enables guest satisfaction is the digital access to online bookable experiences. 
The lockdowns that most of us faced rekindled our appetite for adventure and appreciation for the great outdoors. Over-touristic countries like Italy and France are being replaced by peaceful "underdogs", like Slovenia and Montenegro. In a similar concept, Ecotourism keeps playing an increasingly important role in the shifting mosaic of how the travel industry looks. So, it's without a doubt that eco-lodges, hotels, resorts, and activity providers that incorporate green practices into their business model will reap the benefits of their efforts in the years ahead. 
But safe vacations require something more than that…
From the travel professionals' side, adding sophisticated technological solutions to their businesses is more critical than ever. Hotels can now eliminate their guests' stress by making all activity bookings fast, simple, and most importantly, contactless with Triparound― and now is the right time! 
Triparound can help your travel business:  
Eliminate Covid-19 stress by making all activity bookings contactless.  
Increase customer satisfaction by offering fast, simple, and seamless payment methods.  
Gain valuable insights on activity trends and customer profiles to plan ahead.  
Manage the capacity of all your venues with flexibility and efficiency, abiding by government measures.
---