Triparound joins Xenia 2021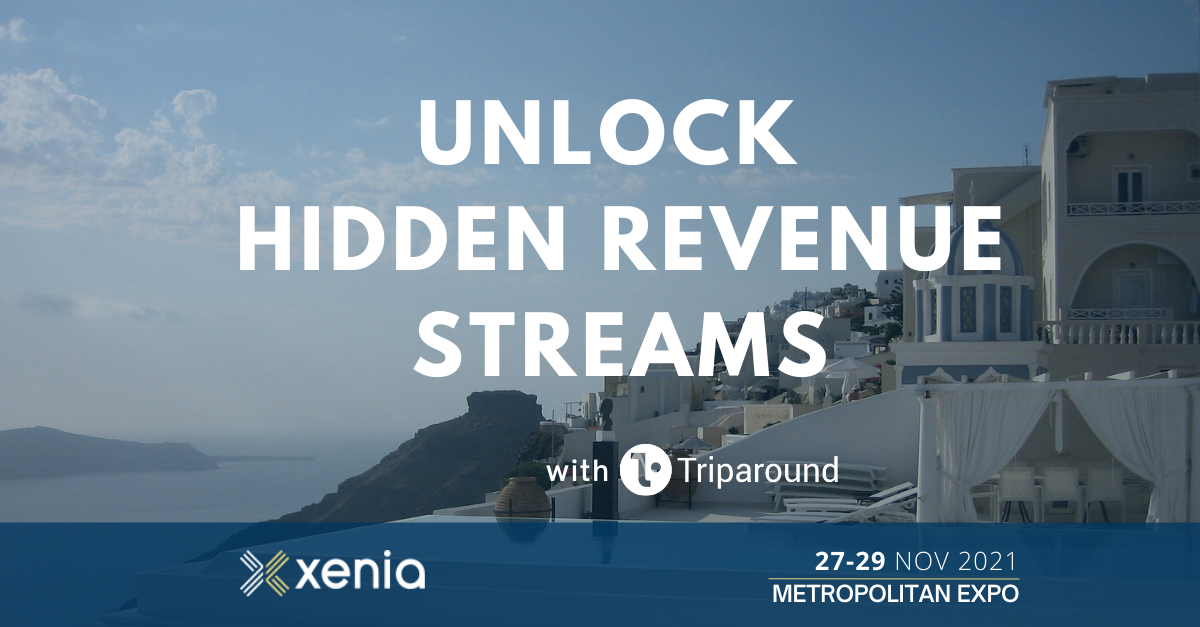 After what can only be characterized as a turbulent two years for the hospitality industry, travel professionals everywhere are eager to reconnect and discuss how to move forward. We are excited to announce that our CEO Antonis Chalkiopoulos on November 28th will be attending Xenia 2021 to discuss how modern hoteliers can multiply their revenue streams.
More specifically, Antonis will be speaking during the Xenia Digi Hotel 2021 event about how travel trends will shift in 2022, and how Triparound reinforces the trend that is here to stay – Experiential Travel.
Triparound Topic: Unlock Hidden Revenue Streams
We will share our insights on how to:
• Explore and understand travel trends 2022
• Streamline travel planning and execution with an all-in-one tool
• Enhance guests' experience while maximizing their spending
• Generate incremental revenue from non-guests
• Make powerful decisions based on advanced analytics
If you would like to arrange a meeting, please contact us at media@triparound.com
Event Details
Title: Xenia Digi Hotel 2021
Date: 27-29 November 2021
Date & Time of Triparound's presentation: 28 November – 16:30 (EET time)
Venue: Athens Metropolitan Expo
For more info about the event, visit: https://www.xenia.gr/xenia-digi-hotel-2021/