Triparound sponsors NEXT22 in Minneapolis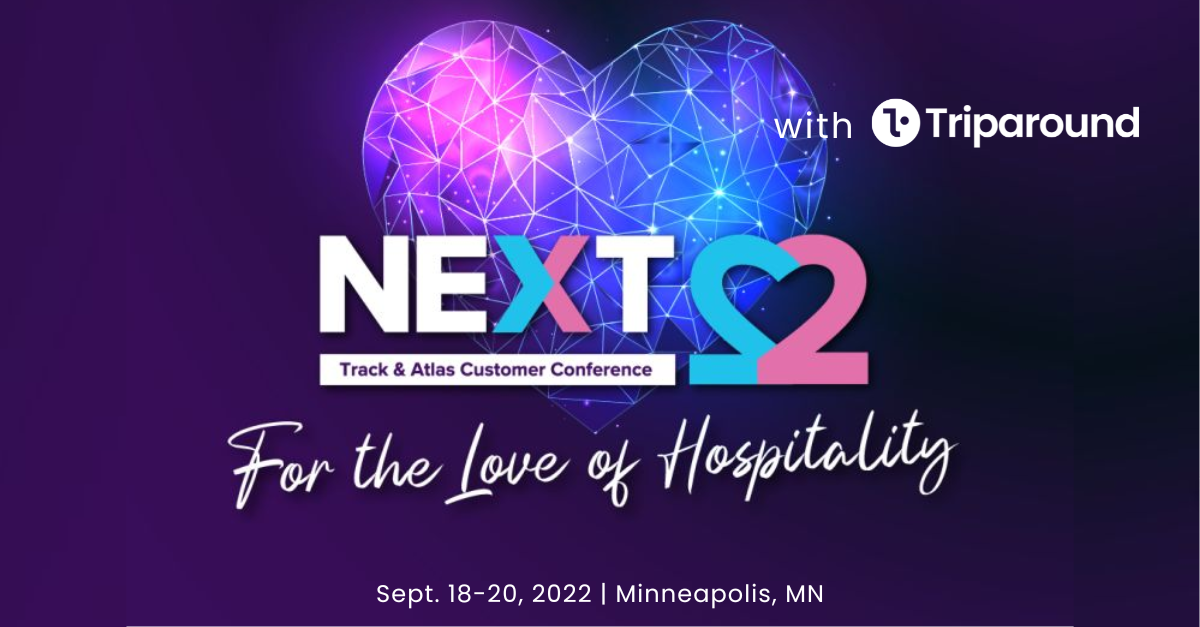 We couldn't be more excited to announce that the Triparound team will join the NEXT 2022 TravelNet Solutions User Conference in Minneapolis on September 18th – 20th. Hundreds of vacation rental and hotel professionals share their perspectives at this year's NEXT – Track & Atlas Customer Conference, an energizing forum for growth-oriented hospitality leaders to learn, collaborate, and push boundaries by sharing best practices with one another.
This year's theme is "For the Love of Hospitality." Love drives the transformation of how hospitality works. NEXT brings together industry experts and power users from around North America to share their secrets for driving results.
Antonis Chalkiopoulos, our Co-Founder & CEO, and Karolina Lukomska, Sales Manager, will meet with hospitality leaders and demonstrate how Triparound's all-in-one guest experience platform is assisting top-tier vacation rentals and short-stay properties worldwide. Our tool holds the key to revealing hidden revenue streams. Utilize our sophisticated features and functionalities and take advantage of limitless growth opportunities through:
Inventory management for all your non-room services
Personalized itineraries by capturing & analyzing guest data
Contactless concierge with guest experiences bookable online
Automated communications across your partners & guests
Fast & simple booking management online, anytime, anywhere
If you would like to arrange a meeting, please get in touch with us at media@triparound.com
Join Us!
Event Details
Title: NEXT 2022 Track & Atlas Customer Conference
Date: 18-20 September 2022
Venue: Hilton Minneapolis, MN
For more info about the event, visit: https://tnsinc.com/next-conference/