Triparound joins this year's Global Distribution Conference in Paris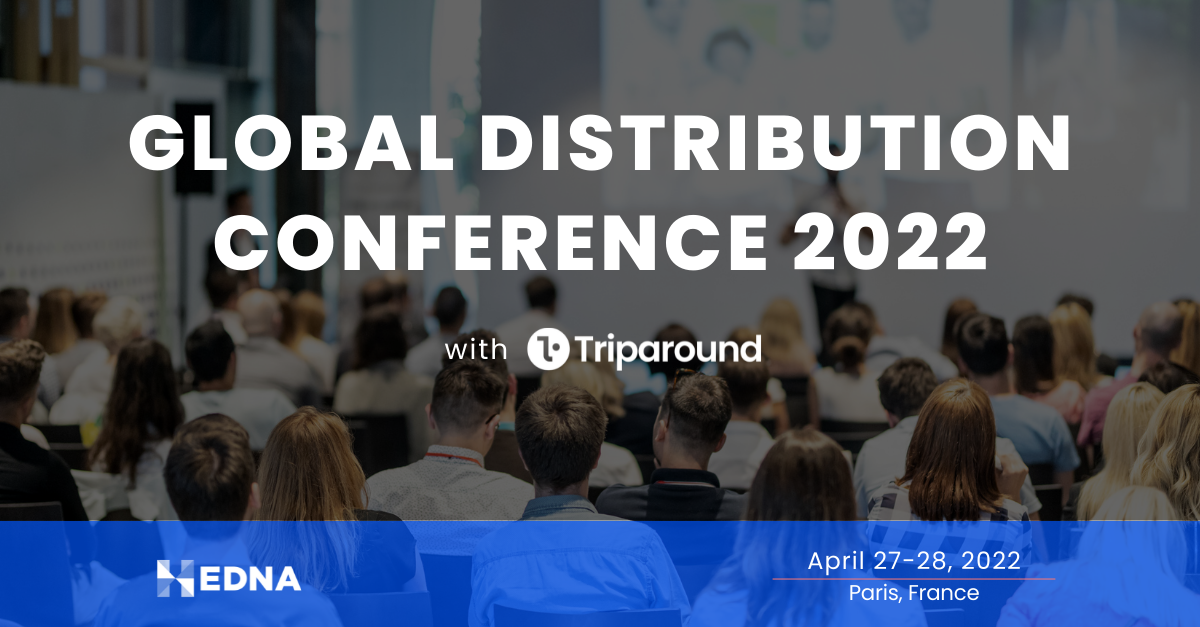 The Triparound team will attend the Global Distribution Conference 2022 in Paris on September 13th – 15th, and we couldn't be more excited to share this news! Leaders in the hotel industry share their perspectives at the HEDNA European 2022 Global Distribution Conference. The challenges and technological innovations in distribution will be covered over the course of three days by business experts and hoteliers.
Christos Stergiou, our Co-Founder & Executive Chairman, and Spyros Vezyrakis, Business Operations Analyst & Product Expert, will be there to meet with hoteliers and demonstrate how Triparound's revolutionary technology is assisting top-tier hotels and resorts around the world undergo a digital transformation that will result in:
maximized guest spending through extra services and experiences
increased operational efficiency for the front-office team
enhanced pre- and post-stay experience for guests
The Triparound platform holds the key to revealing hidden revenue streams. Utilize our smart features and functionalities and take advantage of limitless growth opportunities for your hotel or resort through:
a central hub for your ancillary services
contactless concierge with guest experiences bookable online
quick & simple booking process
streamlined communication channels with suppliers
detailed guest profiles with insights into your guests' preferences
If you would like to arrange a meeting, please get in touch with us at media@triparound.com
Join Us!
Event Details
Title: Hedna Global Distribution Conference
Date: 13-15 September 2022
Venue: Hyatt Regency Paris Étoile, Paris, France
For more info about the event, visit: https://www.hedna.org/PARIS-2022/