The 5 Best Yet Most Underutilized Triparound Features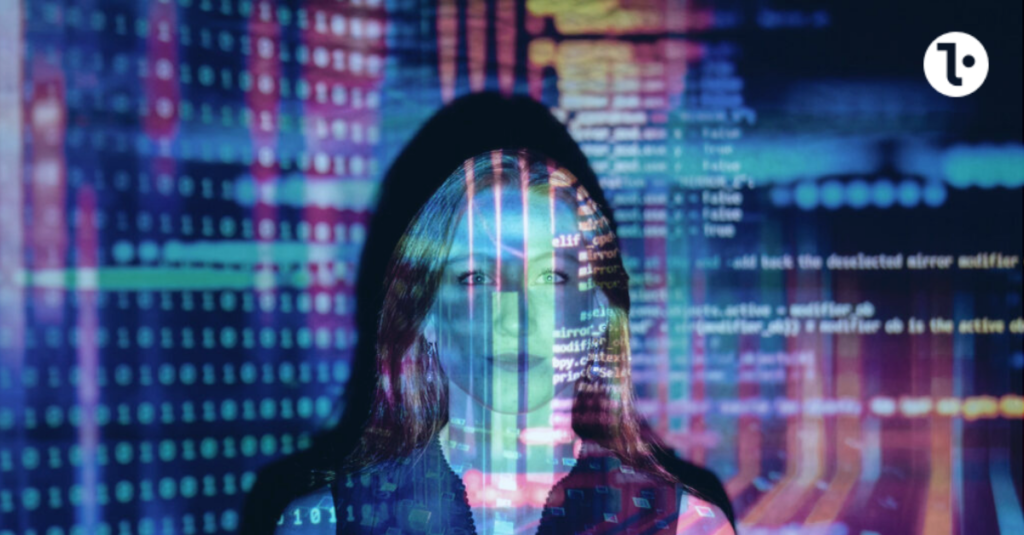 Many of us share this common habit: purchasing a product and using only part of its features.
Software tools purchased by travel businesses are no different. When these tools are well managed, they can help your organization maximize productivity and efficiency. However, if not used to their full capacity and potential, improvements your business will experience may not be as evident and/or significant.
Like so, the Triparound platform has a formidable collection of features that can help your travel business thrive. However, there are some that end up getting neglected.
So in this article, we'll dive deeper into the features that you may have missed out on, highlight their importance and offer a few tips on how to make use of them.
Let's jump in!
Guest Profiling Feature
Simply put, the "Customers" feature is one of the most powerful tools our platform has to offer.
Having an organized database with all your customers' information is a real game-changer for your concierge, marketing, and management teams. By accessing customer history and preferences, you can uncover what each guest loves, allowing you to offer them a more personalized touch during every step of the customer journey.
You can make suggestions based on their previous bookings, use the data and insights to create personalized email campaigns, and of course, create customer personas, segmenting your guests to offer them a better overall experience.
If Suzie books a sailing trip every year, why not offer her the chance to book one in advance of her stay next time?
If Bryan has been a loyal customer of your resort for many years, why not recommend to him that he joins your unique, members-only loyalty program?
The possibilities are endless. From an organizational tool (taking advantage of its function as a simple database) to an all-mighty marketing tool, allowing you to create targeted campaigns. The guest profiling functionality is one of Triparound's most robust features and if used in all its glory can develop into a strong backbone for your business planning and strategy needs!
---
How it works
Find the "Customers" tab in your dashboard menu (on the left) to gain access to the complete list of your customers. From there,  you can click on each customer to see their booking history, contact details, general preferences, or even their dietary restrictions. You can also add a new customer manually by clicking the "New Customer" button.
Insider's note: The updated Guest Profiling section with enhanced functionalities, including individual's reports, is coming soon. Subscribe to our newsletter and make sure you are informed about new releases and features!
SMS Notifications Feature
These are messages you can set up to ensure your suppliers stay coordinated in terms of booking activity. Some are to notify your suppliers of an incoming booking request or a booking change, others are confirmation messages.
The beauty of this feature is that the messages are fully automated. The guest makes a booking and all relevant parties are immediately notified (i.e. the suppliers, the guest, and your business concierge team).
Imagine that a guest makes a booking for a hiking trip that you offer. Rob, who is your experienced trail leader immediately receives an SMS for this new booking. He can then choose to accept or reject the booking, as well as offer an alternative date/time. A corresponding email is automatically sent out in each case!
Thus, communication becomes faster and you avoid all the tedious back and forth emails and calls.
---
How it works
First, click on the "Integrations" tab on the left side of your dashboard menu, then choose the Notifications feature. Select the "Activate" button and you are all set. Simple as that!
Marketing Tool
The "Marketing" feature is a duet of tools allowing you to offer Vouchers and Discounts to your customers.
Vouchers are like coupons. They can be sent through an email campaign or given straight to your customers at the reception desk as a loyalty reward and/or an enticement to make a new booking.
This tool works hand-in-hand with the Guest Profiling feature as it can help you select the right customers to send your vouchers to.
We all know what Discounts are. With the Triparound Marketing tool, you can apply an altered price through the platform, and it will appear directly on the activity booking interface your customer sees on your website. This can be incredibly useful in cases where you are implementing a discount pricing strategy for one or more of your experiences for a specific period of time. You can offer Discounts in various ways, and like Vouchers, present them at different stages of your customer's journey.
You can use our enhanced guest profiling feature to help you make more targeted decisions on your overall marketing strategy and then the Marketing feature will offer you two great tools to execute your plan.
---
How it works
Click on the "Marketing" tab in your dashboard menu (on the left).
In the "Vouchers" section, you can view all details related to the past and current vouchers you have created, their quantity, expiration date, and how many times they have been used. Click on the "New Voucher" button to set up the details for a new Voucher!
In the "Discounts" section, you can view all your existing discounts and their descriptions, along with the history of the discounts you have offered so far. You can easily edit, activate and deactivate them with just one click.
Τo create a new discount, click on the respective button and a new window will appear, allowing you to set up your discount parameters in line with your exact needs.
Insider's note: The Marketing section will soon be updated with extra features, enabling travel professionals to send upselling emails to their guests through Triparound's dashboard. Book a call with one of our sales representatives to discover more!
Resellers Functionality 
Reselling is a tool that allows you to promote and "resell" your activities to customers outside your hotel via someone else's website.
This feature works incredibly well for activity providers. It can offer them an easy and convenient way to sell their activities to other travel businesses such as hotels and resorts, DMCs and OTAs.
Imagine that you are an activity provider, offering sailing trips around your island's crystal blue waters. A nearby hotel wants to offer something more than a good night's sleep to its guests but lacks the resources to invest in a fleet of twelve-meter catamarans like the ones you have. With the "Resellers" feature, you can partner up with the hotel and resell your sailing trips through their website. Your new partner (reseller) gets access to a powerful "Book Now" button, which can be easily integrated into their webpage. Thus, their customers book through their website the experiences you offer!
On the other hand, hotels and resorts can also utilize this module backward and sell their experiences and activities to external activity providers and tour operators in the region they operate in. For instance, we've seen some of our customers sell top-quality activities, like cooking classes and spa sessions, to other local activity providers with colossal success.
So why not offer your services to customers outside your clientele and increase your market reach? This module offers a win-win situation to both parties and is a valuable form of additional revenue.
---
How it works
Click on the "Channels" tab in your dashboard menu (on the left) and then select the "Resellers" option. Here you can see a full list and details of all the resellers you have added and manage your commercial agreements all in one place. To create a new reseller profile, click on the "New Reseller" button on the top right and add all your new partner's information.
Reporting Tool
We've said it before and we will continue to repeat it:  reports are vital for guiding your business decisions.
After all, to increase customer satisfaction, you need to know what satisfies your customers.
Maybe your tennis courts are fully booked a month ahead. Or perhaps you have very few bookings for the hiking trip you are offering. Either way, having a detailed view of your activities' performance is crucial and can be very enlightening when deciding how to allocate your resources.
The Reports module is Management's right-hand, offering a powerful and handy dashboard detailing the profitability of activities, customer satisfaction, seasonality, and much more.
Utilize it to dive deep into what works and what doesn't in the ancillary services you offer and make the best decisions for your travel business's future.
---
How it works
Click on the "Reports" tab on the left column and choose the suitable module according to the report you want to generate. The "Bookings" and "Sales" reports, in particular, provide numerous useful graphs and filters to extract valuable information about the activities you offer. Whether it's something as general as tracking your overall sales performance or generating segmented reports such as the performance of your wine tasting tour for French guests this tool is for you!
If you have stumbled across our website for the first time and want to find out more about what we do, then allow us to introduce ourselves by scheduling a FREE demo with our team! We are here to bring your travel business into the future with solutions that empower your operations, from contactless activity bookings, transfers, and rentals; to detailed reporting, marketing, and sales tools.
We are here to be your travel tech partner.