Triparound's CEO selected as one of Phocuswright's Young Leaders in Travel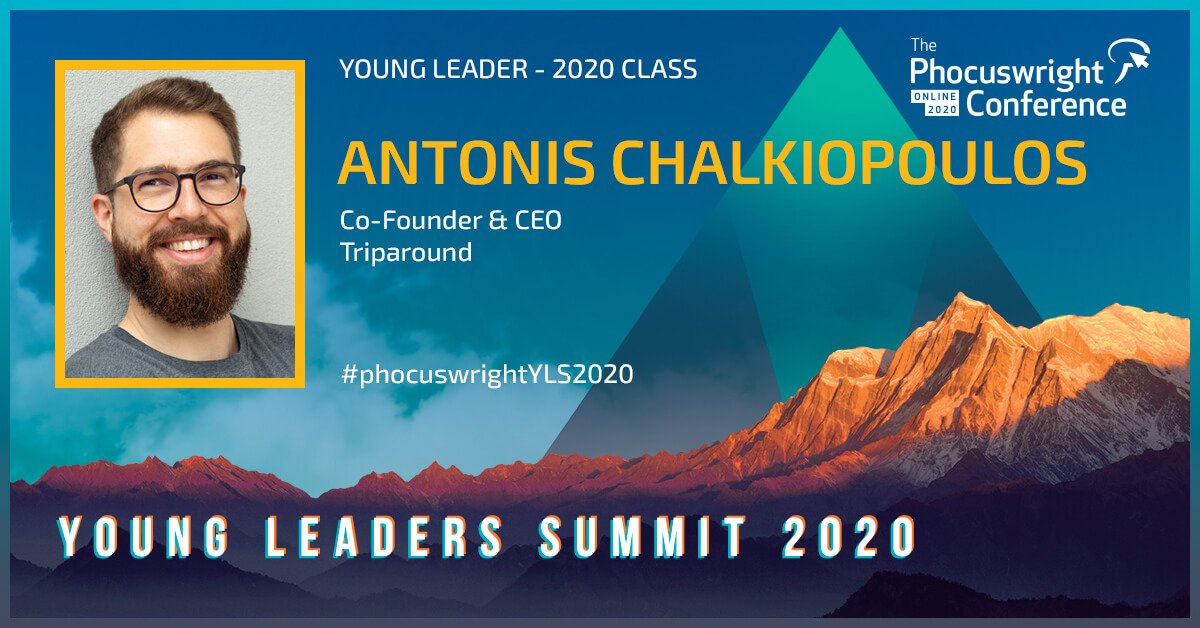 We are thrilled to announce that Triparound's Co-Founder and CEO, Antonis Chalkiopoulos, was selected to participate as one of Phocuswright's Young Leaders. This year's summit was held online, from November 11-12 & 17-19, 2020, in conjunction with The Phocuswright Conference – a top travel industry event.
The Young Leaders Summit recognizes the brightest talent shaping the future of the travel industry. The summit showcases the important role young leadership plays in the future growth of the world's largest industry. Participation exposes this selected group to their talented peers and to today's travel luminaries as a critical step to becoming the future leaders who will drive strategy and innovation. 
Shaping the future of the travel industry
"We created the Young Leaders Summit to recognize the brilliant minds shaping the future of the travel industry", said Pete Comeau, senior vice president, strategy and operations, Phocuswright.
"The opportunity to participate in the Young Leaders Summit is a great honor. Most importantly, I had the chance to interact with the industry's best, learn, and be inspired from the most influential and successful leaders in the travel industry", said Antonis. "This year has been exceptionally challenging for the travel industry globally and yet we now feel stronger than ever to contribute to the digital transformation of hoteliers and travel agents, both during the new normal we all experience as well as in the post-Covid era."
About Antonis
Antonis is the co-Founder and CEO of Triparound. He is an entrepreneur, engineer, and travel tech innovator with significant working experience in the information technology services industry. His previous travel startup, Tooristas, was recognized as a first of its kind travel platform in the Greek tech ecosystem and became a cornerstone of what is now Triparound. Antonis is an alumnus of egg, the leading startup incubator in Greece, and was selected to participate in the StartMIT initiative for entrepreneurs and innovators in Boston, as well as in the MIT Enterprise Forum Startup Competition in Greece.

A few words about Triparound
Triparound, a SaaS company founded in March 2019, aspires to change the travel industry landscape by modernizing the operating model of travel professionals by empowering hotels and tour operators under a B2B business model. The Triparound platform helps hotels manage guest-related requests, such as booking local experiences and attractions or in-house activities. In addition, Triparound's solution for travel advisors and destination management companies includes an itinerary builder but extends far beyond to enable travel professionals to create, present, and execute itineraries in extraordinary A to Z fashion, utilizing only one piece of software.
[tek_divider div_shape="shadow_line" div_width="divider_one_fourth"]
Ready to enhance your digital transformation?
Disrupt the way you manage and promote your in-house & external experiences and services with Triparound.
[tek_divider div_shape="shadow_line" div_width="divider_one_fourth"]