Waiting List Functionality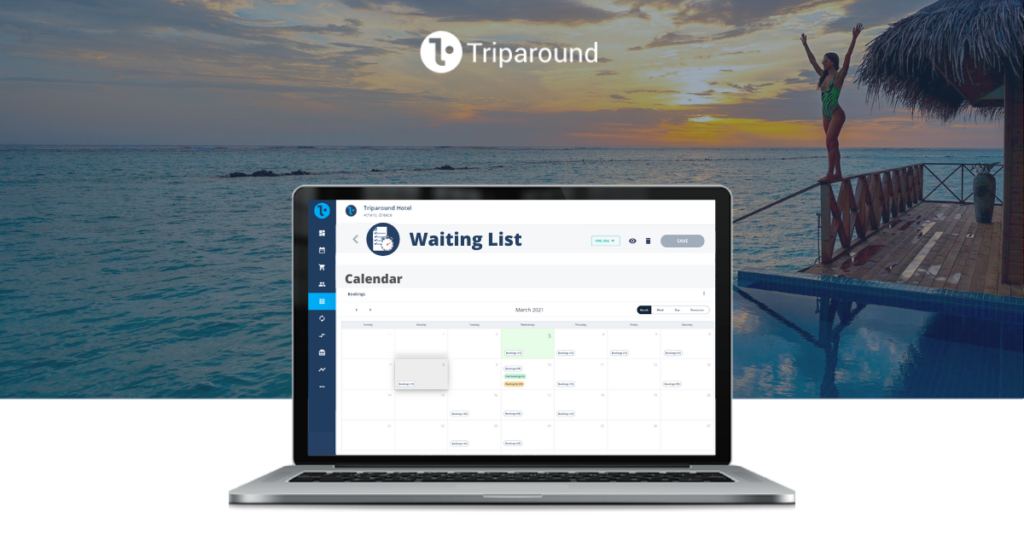 We are excited to introduce the Waiting List functionality, which will assist you in optimizing your schedule process when it comes to cancellations or reschedulings and minimize lost revenue.
Booking cancellations are a scheduling reality. We've all been there! And managing these cancellations can be a source of immense frustration. Trying to fill a cancelled appointment usually leads to an unending game of phone and email tag- often resulting in a vacant appointment and loss of revenue.
We don't want you to struggle through this cycle – and you don't have to! With Triparound's Waiting List functionality you can now allow guests who have already expressed interest in your offered service or experience, the opportunity to book the cancelled appointment slots.
---
Why is this such a big issue?
All too often, hotel guests tend to book ancillary services and experiences that they later cancel or reschedule. Especially when it comes to free of charge services, these are often booked at full capacity and actual attendance ends up being low.
This deviation between demand and actual attendance primarily affects guests that cannot find available slots for popular services. Secondly, it has a negative impact on business revenues and thirdly results in a misallocation of resources and staff.
This is where Triparound steps in!
The new Waiting List functionality helps you deliver better service to your guests, helps you keep your sessions full and gives you a clearer overview of the demand for your services and times.
How it works:
First off, you can turn the Waiting List functionality on/off for the services of your choice depending on your needs.
When you enable the Waiting List functionality for a service, your guests can view all available and fully booked sessions. What changes compared to the regular booking process is that there is now an option for them to enter the Waiting List for sessions that are fully booked, as seen in the picture below:
From the operations' perspective, your team can now view bookings, waiting list requests and overbooking requests – all in one place – find more on this article! When a booking is cancelled or rescheduled your team can have instant access to the Waiting List and replace the cancelled slot.
But that's not all. Triparound offers a complete arsenal of tools for the sophisticated hotelier to:
Generate new channels of revenue.

Gain valuable insights on activity trends and guest profiles.
Manage all suppliers with ease and efficiency.

Increase guest satisfaction.

Make all activity bookings and communications contactless, eliminating COVID-19 stress.

Schedule a FREE demo with our team and discover how we can bring your travel business into the future.
---